São Paulo, Brazil – United States President Joe Biden has condemned the assault on Brazil's government offices by supporters of former President Jair Bolsonaro, who has been in Orlando, Florida since December 30. Other world leaders also spoke out against the attack on Brazil's democracy.
Biden took to Twitter on Sunday afternoon to issue a statement:
"I condemn the assault on democracy and on the peaceful transfer of power in Brazil. Brazil's democratic institutions have our full support and the will of the Brazilian people must not be undermined. I look forward to continuing to work with [Brazilian President Luiz Inácio Lula da Silva]," he wrote.
The president is in Mexico for the North American Leaders Summit, which is also being attended by Mexican President Andres Manuel López Obrador and Canadian Prime Minister Justin Trudeau.
The trio issued a joint statement on Monday, which condemned the attacks designed to undermine Brazilian democracy and the peaceful transfer of power.
"We stand with Brazil as it safeguards its democratic institutions," read the statement. "Our governments support the free will of the people of Brazil. We look forward to working with President Lula on delivering for our countries, the Western Hemisphere, and beyond."
On Sunday, thousands of supporters of Bolsonaro in Brasília, upset with his loss in October presidential elections, broke through barriers and stormed the offices of the Supreme Court, Congress and the official workplace of the president, vandalizing property and causing havoc. None of the offices were in session at the time of the breach.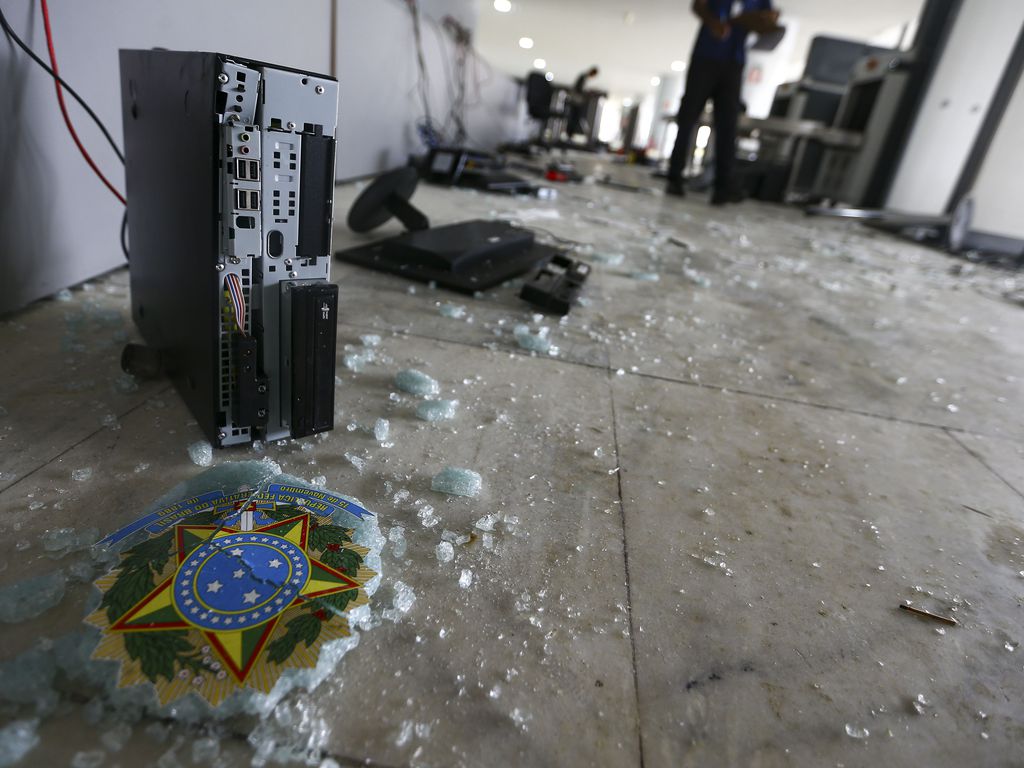 Read more: Bolsonaro supporters assault Brazil's government offices in January 6th-style attack
President Lula ordered federal security forces to intervene to regain order in the country's capital and 1,500 people have reportedly been arrested. Authorities were able to clear government offices by Sunday evening, but federal security forces will remain until the end of the month.
Democrats call for Bolsonaro's expulsion from U.S.
On December 30, two days before leaving office, Bolsonaro broadcasted live on his social media account, defending the right of his supporters to contest the election results, classifying the movement as legitimate.
A day later, Bolsonaro left Brazil and flew to Orlando, refusing to attend Lula's inauguration in a break with the traditional peaceful transfer of power in the country.
Read more: Bolsonaro misses Lula's inauguration, breaks tradition of passing presidential sash to successor
During his stay, Bolsonaro had been relatively quiet, not acknowledging Lula's assumption to power, rather focusing his time greeting his supporters in Florida.
On Sunday, it took Bolsonaro nearly seven hours to address the assault on Brazil's government offices.
"Peaceful protests, in the form of the law, are part of democracy," he said. "However, depredations and invasions of public buildings are not the norm."
Bolsonaro also responded to comments from Lula in which the president called his predecessor a "genocidal man." He called Lula's comments "accusations without any proof."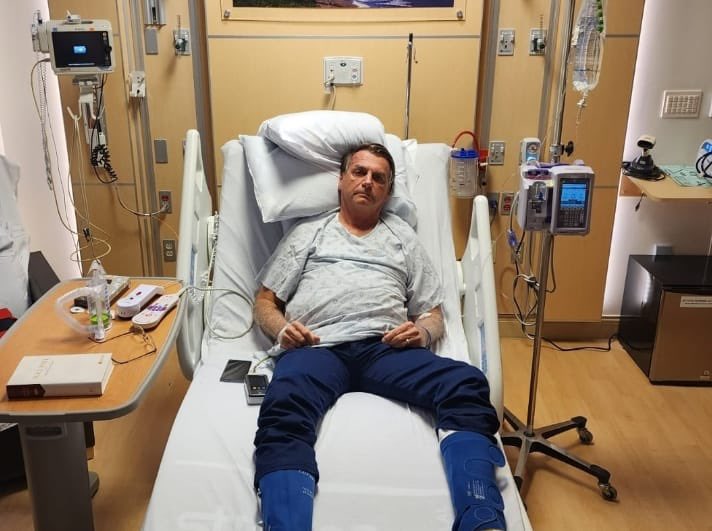 The former president's presence in the United States during the insurrection in Brazil is drawing criticism from politicians.
Democratic Representatives Joaquin Castro of Texas and Alexandria Ocasio-Cortez of New York have called for the right-wing leader to be expelled from the country.
On their social networks, they recalled the attack on the Capitol on January 6, 2021, triggered by supporters of former President Donald Trump and said that Florida cannot serve as a refuge for Jair Bolsonaro to escape his responsibilities.
"Bolsonaro must not be given refuge in Florida, where he's been hiding from accountability for his crimes," wrote Rep. Castro on Twitter.
While Rep. OCasio-Cortez wrote, "Nearly 2 years to the day the US Capitol was attacked by fascists, we see fascist movements abroad attempt to do the same in Brazil. We must stand in solidarity with [Lula's] democratically elected government. The US must cease granting refuge to Bolsonaro in Florida.
On Monday afternoon, Bolsonaro's wife reported that her husband was hospitalized in Florida due to abdominal pain related to a 2018 knife attack.