São Paulo, Brasil – Júlio Saldanha, 56, a resident of Estrela, Rio Grande do Sul in southern Brazil for over 40 years, had never seen his city so devastated. This week, an extratropical cyclone slammed the region, killing dozens and displacing thousands across southern Brazil.
"I had never seen the city with so many floods, houses and companies destroyed, entire neighborhoods affected," Saldanha told Brazil Reports.
The city of Estrela, with its 185,000 inhabitants, was one of 70 cities affected by the extratropical cyclone that passed through the state of Rio Grande do Sul on the southern border with Uruguay this week. Thus far, 39 people have died and more than 6,000 people have been displaced from their homes. 
In Estrela, Saldanha said that an acquaintance of his died of electrocution during the flooding. Internet and telephone service was also affected, making it difficult to communicate with and rescue victims.
"No one was used to this level of water, with the river overflowing, and that was a big problem. The city went into upheaval, people began to climb onto the roofs of houses. On Tuesday, we ran out of Internet and telephone service, and it was even more desperate. Even today, it is difficult to walk the streets, there is a lot of destruction," said Saldanha.
His elderly father also struggled to get out of the house as the flood waters rose. "We didn't imagine that the water would reach this level. In my father's house, in two hours, everything flooded. And then the withdrawal was more difficult, we needed a boat. I couldn't get my dad out easily, it was really scary," he said.
People who lost their homes due to flooding were taken to shelters at city hall and local gymnasiums. "Now, we have to take in and help those people, then clean up and rebuild the city to get our lives back," said Saldanha, calling the cyclone a "very sad and frightening experience."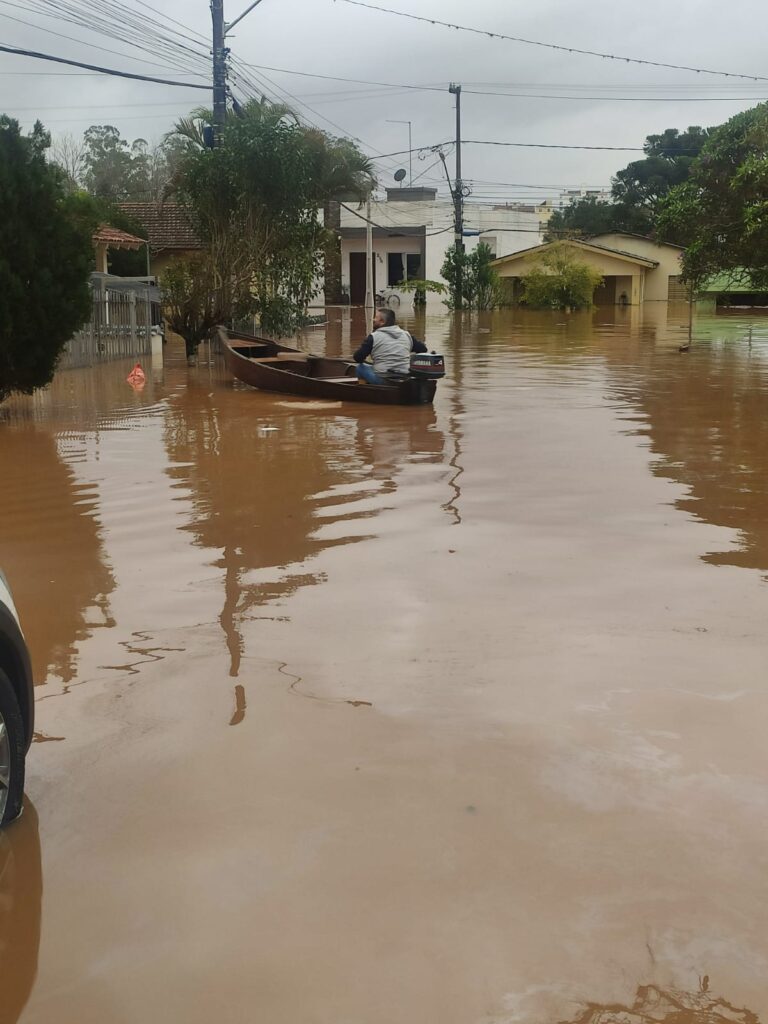 In Roca Sales, a city with 208,000 inhabitants and one of the most affected by the heavy rains, the lack of Internet and phone service prevented communication between the victims and family members who live in other cities. Karen Couto, who was born in Rio Grande do Sul but now lives in Brasília, spent hours not knowing if her boyfriend's grandmother had been rescued.
Water rushed into the grandmother's house and rescue teams couldn't reach it. Only after three hours of distress, the family got confirmation that their 99-year-old grandma was rescued along with her caregiver. "She is in the ICU, but not even my mother-in-law, who lives close by, can get up-to-date news," Couto told Brazil Reports.
The governor of Rio Grande do Sul, Eduardo Leite, visited the most affected cities in recent days, and the state government is focusing its efforts on rescuing and supporting victims.
"We are dismayed by the lethality of this climatic event and have mobilized to save everyone who is still in danger," said Leite. "The state will not fail you in this moment of pain." This Wednesday, the governor declared a state of public emergency.
The federal government is also helping with rescue efforts. Five ministers were in Rio Grande do Sul this week and President Luiz Inácio Lula da Silva called Governor Leite and said that the federal government "will help in whatever is necessary."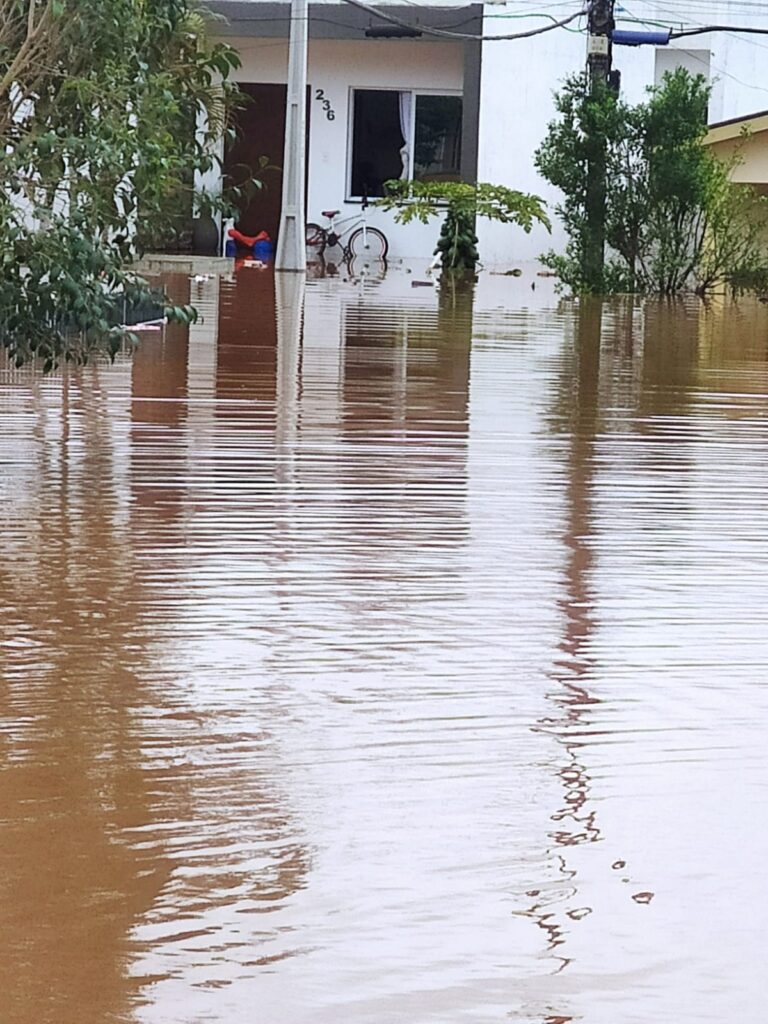 Worst natural disaster in the state's history
Its destruction and death toll has already made the extratropical cyclone the largest natural disaster in the history of Rio Grande do Sul, which is the sixth largest state in Brazil and borders Uruguay and Argentina.
The episode surpassed another extratropical cyclone that hit the state in June this year that left 16 people dead.
"It has not been an easy year for Rio Grande do Sul. But our people are resilient and strong, and we will be united to overcome this adversity," said Governor Leite. "Every life lost cannot be replaced, we are sorry for each one. We are going to give all the support to the families."
There is an alert for a new extratropical cyclone that could hit Rio Grande do Sul in the coming days. But this second cyclone, according to the weather forecast, should move faster to the ocean, causing the heavy rains to disperse more quickly.