São Paulo, Brazil – Representatives from eight countries with territory in the Amazon rainforest met August 8 and 9 in Belém, Brazil for the Amazon Summit. The South American leaders in attendance recognized the urgency to preserve the rainforest, but failed to establish any concrete targets to curb deforestation.
Leaders from Brazil, Bolivia, Colombia, Ecuador, Guyana, Peru, Suriname and Venezuela on Wednesday signed the Belém Declaration, a 113-point document that, among other things, recognized the urgent need for regional awareness and cooperation to avoid a so-called "point of no return," for the Amazon.
Scientists have warned that deforestation and illegal mining in the rainforest could push the biome to a "tipping point" where it could transition from a wet rainforest to a dry savanna, killing off its current animal and plant species.
Despite recognizing the urgency to act, the declaration failed to put forth any concrete measures to curb deforestation and prevent passing the point of no return.
And while Colombia's Environmental Minister on Monday called for capping deforestation in the Amazon at 80%, and Brazil's President Luiz Inácio Lula da Silva has previously stated his commitment to zero deforestation by 2030, the group was unable to establish a common deforestation target at the summit.
Environmental experts and activists criticized the summit's failure to establish deforestation targets, while also being careful to support the dialogue in general.
"WWF Brazil regrets that the Amazonian countries have not reached a consensus to end deforestation in the region," wrote the environmental organization in a statement. "Brazil and Colombia pledged to stop deforestation by 2030, but this goal was not accepted by the other countries. The presidents decided to create an 'Amazonian Alliance to Combat Deforestation', but they did not agree on a unified goal, which is crucial to avoid the 'point of no return.'"
WWF-Brazil Executive Director Mauricio Voivodic told Brazil Reports that it's a positive development that heads of state have recognized the urgency to avoid a "point of no return" for the Amazon, but it is necessary to adopt concrete and robust measures that are capable of eliminating deforestation as quickly as possible.
"Combating and eliminating illegal gold, and the resulting mercury contamination, which has become an environmental and public health problem in the region, requires equal attention and urgency. It is also essential to increase protected areas and indigenous territories," said Voivodic.
Brazil's Environmental Minister Marina Silva seemed satisfied with the steps taken at the summit, saying, "The negotiation process is always a mediated process, because no one can impose their will on anyone else. So, these are the progressive consensus measures."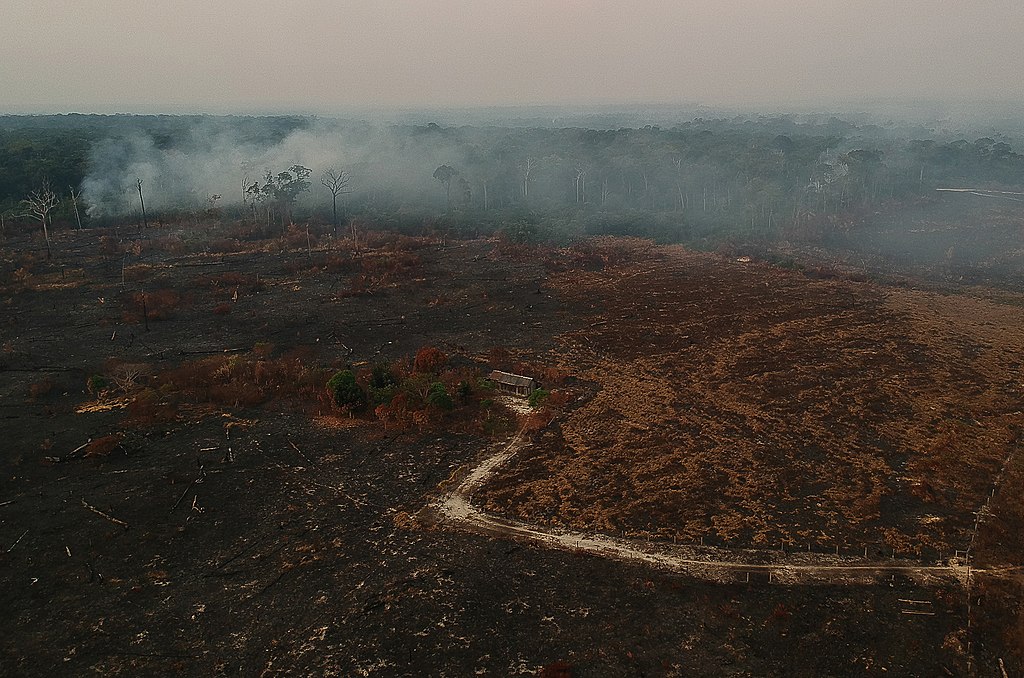 Oil exploration in the Amazon
Another issue left out of the Belém Declaration was oil exploration.
Brazil's government has recently been weighing the possibility of state-owned oil company Petrobras exploring for oil in the Foz do Amazonas basin, located on the border of Brazil and French Guiana.
Colombia's Petro used the summit as an opportunity to voice his opposition to oil exploration in the Amazon, saying, "There is an enormous ethical conflict, above all by progressive forces, which should be on the side of science," taking aim at left-wing governments like Lula's who continue to explore for oil. (Petro announced in January that Colombia would not approve any new oil and gas projects.)
At the summit, Colombia tried to include a ban on oil exploration into the Belém Declaration but there was no consensus with other countries, including Brazil.
"True care for the forest is not just thinking about deforestation," Petro added.
Brazilian Environmental protection NGO Observatório do Clima (Climate Observatory) also criticized the omission of fossil fuel exploitation from the declaration.
"The planet is melting, we are breaking temperature records every day," said Observatório do Clima Executive Director Marcio Astrini. "It is not possible that, in a scenario like this, eight Amazonian countries cannot put in a statement, in bold letters, that deforestation needs to be zero and that exploring for oil in the middle of the forest is not a good idea. The document lacked forcefulness."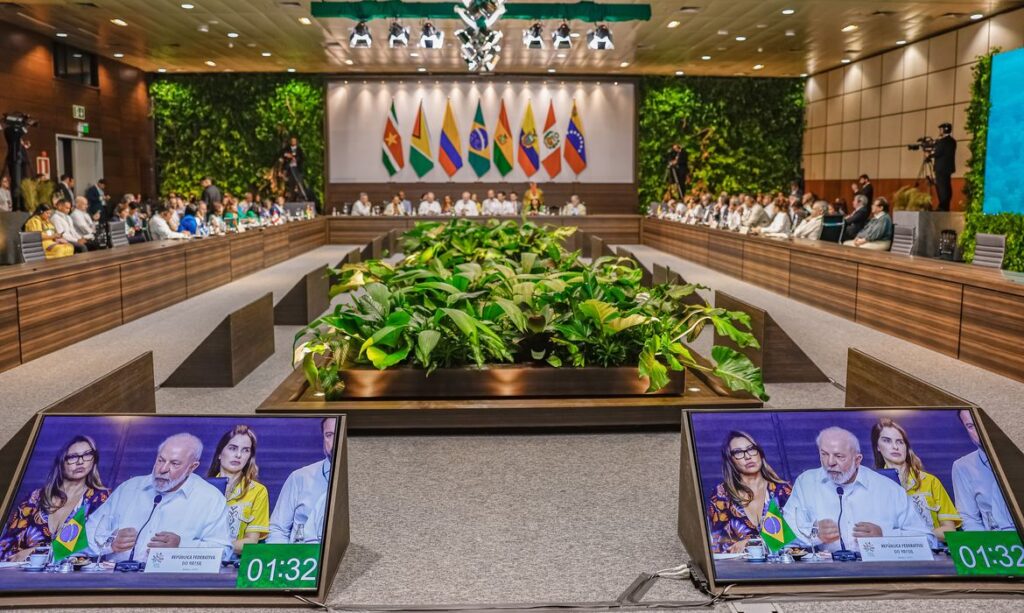 'Green neo-colonialism'
Brazil's president spoke at the opening and closing of the summit. In one of his speeches, Lula criticized what he called "green neo-colonialism" and defended facilitating international financing for sustainable projects.
"We cannot accept a green neocolonialism that, under the pretext of protecting the environment, imposes trade barriers and discriminatory measures and disregards our regulatory frameworks and domestic policies," he said. "What we need to improve is long-term financing."
Lula also reinforced the need for unity among the Amazonian countries.
"If we don't act now, we won't reach the goal of preventing the temperature from rising more than one and a half degrees compared to pre-Industrial Revolution levels," Lula said.
The president also reinforced the commitment to zero deforestation by 2030, even though the date was not included in the Declaration of Belém. "Brazil will do its part," guaranteed the president, who was the first to suggest hosting a summit of Amazonian states.