São Paulo, Brazil – Last week, Brazil's Supreme Court rejected a proposed regulation by politicians backed by agribusinesses that would have severely limited new demarcations of Indigenous lands. In a counter-attack on Wednesday, Brazil's Senate approved legislation that would override the Court's decision and impose the so-called "time limit trick" for future land demarcations.
According to the law, new Indigenous territories can only be demarcated if the people living on them can prove that they have inhabited the territory since before the enactment of Brazil's 1988 Constitution, when the demarcation of Indigenous lands was written into law.
Indigenous land demarcation is a process that guarantees the possession of the land and the exclusive use of its natural resources to the Indigenous peoples who live on it.
The legislation had already been approved by Brazil's lower house, the Chamber of Deputies, in May, however, in order to come into force, the legislation must be signed into law by President Luiz Inácio Lula da Silva.
Lula has already warned that he would veto the proposal.
If the president does veto the bill, it will return to Congress to be re-evaluated, with the possibility of deputies and senators overturning the presidential decision in a subsequent round of voting.
Tug of war between the Supreme Court and Congress
Legislation surrounding land demarcation has become a tug of war match between Congress and the Supreme Court recently.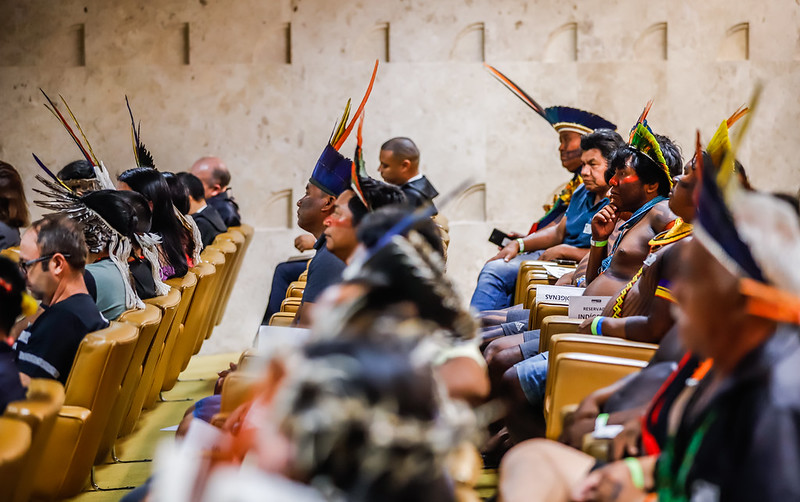 In a 9-2 ruling on September 21, the Court rejected a proposed regulation from lawmakers to limit demarcations based on the time limit trick, and made clear that the rights of Indigenous peoples are guaranteed in the Constitution and cannot be delimited by a timeline tied to the enactment of the Brazilian Constitution.
The case originated from an appeal filed by Funai in 2013 against a decision handed down by the Federal Court of the South Region which granted the state of Santa Catarina possession of the Ibirama-Laklãnõ Indigenous Land, an area of 37,000 hectares (91,439 acres) which is home to the Xokleng people.
The lawsuit dragged on for a decade, ending up in the Supreme Court in 2021.
The September 21 ruling did not create a new law in Brazil, nor did it establish the demarcation of the land in dispute in the state of Santa Catarina. However, the ruling should serve as jurisprudence, guiding how judges interpret future cases related to the time limit on demarcations.
If the newly approved legislation from Congress were to be signed into law by President Lula — which is not expected– it could throw the Supreme Court's decision into disarray. If this were the case, legal experts expect that the constitutionality of the law would be challenged in the courts.
According to Article 231 of Brazil's Constitution, "Indigenous people are recognized as having original rights over the lands they traditionally occupy, and it is the responsibility of the Union to demarcate them, protect them and ensure that all their assets are respected."