São Paulo, Brazil –  A recent scandal on one of Brazil's largest reality television shows has sparked new discussion surrounding the crime of groping, which was codified into law in 2018 and involves libidinous acts without consent, such as inappropriate touching and forced kissing, but that differs from sexual harassment. 
On March 16, Brazilian mixed martial arts star Antonio Carlos Junior and Brazilian funk singer MC Guime were kicked off of Globo TV's Big Brother Brazil for allegedly groping Mexican model Dania Mendez during a party. Carlos Junior is accused of forcibly kissing the woman, and MC Guime is accused of touching her rear end. Both have publicly apologized and are cooperating with police.
The scandal brought new attention to the crime, which experts say is more prevalent in recent years.
According to the Brazilian Public Security Forum, an NGO that gathers data on crime in the country, two complaints of groping are reported every hour in Brazil. The latest data show that the number of complaints of groping per year have increased, rising from 13,576 in 2019, to 16,190 in 2020, and 19,209 in 2021, the last year with available data.
And according to the National Council of Justice, a public institution that monitors Brazil's justice system, the legal system receives 13 new cases of groping per day, and between January and July of 2022, there were 2,886 new cases opened for the crime of groping.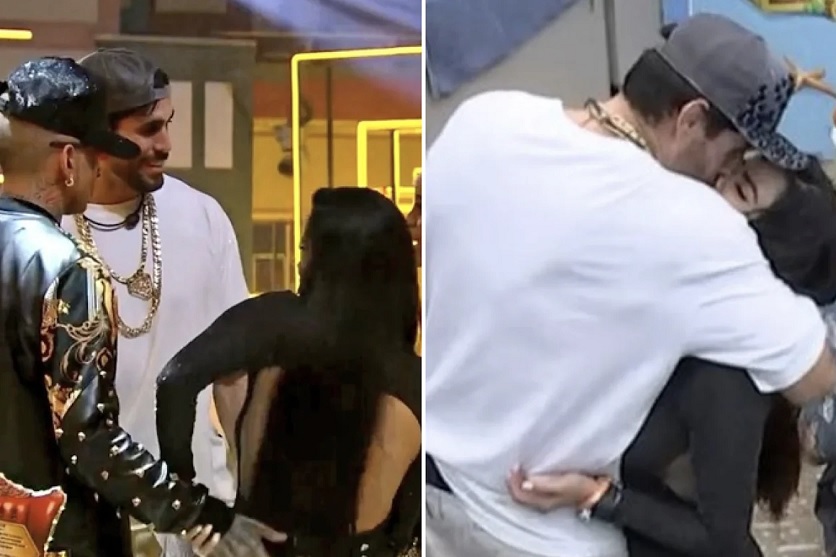 What is Brazil's groping law?
Groping became a crime after a wave of attacks on public transport, when men were filmed masturbating in front of women in different cities.
In São Paulo in 2018, a man who was filmed masturbating next to a woman on a bus was charged with rape, but was not convicted of the crime because he hadn't used force, which is a necessary action to characterize rape according to the law.
As a reaction to the case, in 2018, Brazil passed a new law designed to further protections for women and provided for a punishment of up to five years in prison for groping.
Groping differs from sexual harassment, which is also illegal in Brazil, because there's normally no hierarchical relationship between the victimizer and the victim, especially because groping tends to occur more in public spaces or at clubs or parties where the attacker may not know the victim.
According to Tatiana Naumann, a lawyer specialized in cases of violence against women and family law, sexual harassment happens normally in work environments, when someone takes advantage of a hierarchical relationship to obtain sexual advantages, which doesn't happen in the case of groping.
"Groping does not necessarily happen in a work environment and is a crime that foresees the practice of libidinous acts to satisfy the sexual desire of the aggressor or a third party without the victim's consent, such as stolen kisses and inappropriate touching," she told Brazil Reports.
Lawyer Leonardo Pantaleão also explained that the crime of groping does not involve "violence or serious threat against the victim." According to Pantaleão, the victim's word is important to prosecute a suspect, since groping depends on the woman not giving consent. "If there is consent, there is no crime," he said.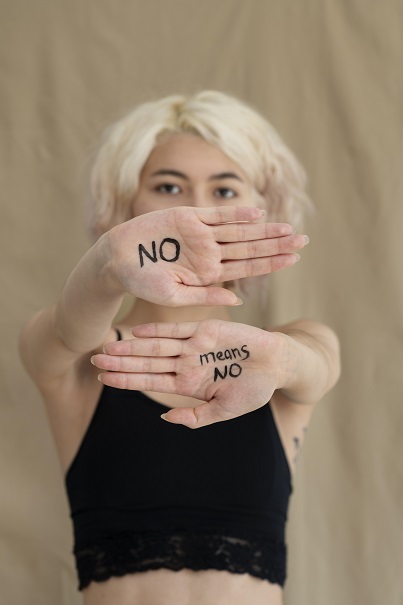 Groping goes under-reported in Brazil
Like many women, Mendez, the Mexican model, didn't directly report the groping incident on Big Brother Brazil. The decision to remove Carlos Junior and MC Guime from the show came after producers analyzed the footage from the party where the groping occurred.
Even with the number of complaints of groping increasing each year, legal experts say groping is going under-reported.
According to Naumann, victims are not always aware that they've suffered a crime, that there is a recent law to protect against this behavior, and many also feel embarrassed to report cases to the police.
"But it's important that they report the crime, even to encourage other people to do the same," she said.
Naumann also said that even if it takes a woman a while to realize she has been victimized, she can file a complaint at any time because, "in cases of crimes against women, the victim's word has special relevance."