São Paulo, Brazil — The presidents of Chile and Uruguay on Tuesday criticized Brazil's President Luiz Inácio Lula Silva for remarks he made on Monday which defended the legitimacy of Venezuela's authoritarian President Nicolás Maduro.
Lula met with Maduro on Monday ahead of Tuesday's summit of South American presidents. The two made a joint statement following the meeting in which Lula told Maduro, "It is absurd, for people who defend democracy, to deny that you are president of Venezuela, elected by the people."
He also criticized United States sanctions against Maduro's regime and inferred that the human rights abuses and anti-democratic actions committed by his government were part of a "constructed narrative of authoritarianism" from his rivals.
During Tuesday's meeting of South American leaders, which also included presidents from Argentina, Bolivia, Chile, Colombia, Ecuador, Guyana, Paraguay, Suriname, and Uruguay (Peru's President Dina Boluarte sent a representative), Uruguay's Luis Lacalle Pou, a conservative, broke meeting protocol of the closed-door session and opened a live stream on his social media account right before openly criticizing Lula's comments.
"I was surprised when it was said that what happens in Venezuela is a narrative. It is already known what we think of Venezuela and its government," said Lacalle Pou over the live stream. "If there are so many groups in the world that try to mediate so that democracy is full in Venezuela, so that human rights are respected, the worst thing we can do is block the sun with our finger. Let's put the name it has, and let's help them."
Read more: Venezuela's Maduro visits Brazil: Lula talks re-establishing relations with northern neighbor
Following the meeting of heads of state, Chile's President Gabriel Boric, a left-wing politician, also criticized Lula's comments during a press conference.
"Respectfully, I disagree with what President Lula said, in the sense that the human rights situation in Venezuela was a narrative construction," he said.
According to Boric, the situation in Venezuela is not a "narrative" constructed by countries that disagree with Maduro, as Lula stated, but rather a "serious reality."
"I had the opportunity to see, I saw the horror of Venezuelans. This issue requires a firm position," Boric elaborated.
The Chilean president agrees with the resumption of dialogue and relations with Venezuela, but said that this does not mean "turning a blind eye" to the country's social problems.
Since 2015, two years after Maduro came into power, over 7 million Venezuelans have fled the country looking for better economic and human rights conditions. Human Rights Watch, an international, non-governmental advocacy group, has reported that Maduro's regime is responsible for actions including extrajudicial executions, forced disappearances, the jailing of political opponents and torture, among other crimes.
Lula's response to the criticism
Following the comments from his South American counterparts, Lula on Tuesday defended Maduro once again, saying that Venezuela is a democracy, not a dictatorship, and doubled-down on his earlier statements, saying accusations of a lack of democracy in the country are nothing more than a "narrative."
"I have always defended the idea that each country can decide its political regime, what kind of elections it will have and to discuss internal things," he said. "The same demand that the democratic world makes of Venezuela does not make of Saudi Arabia. It's very weird. Nobody needs to agree. But I want Venezuela to be respected."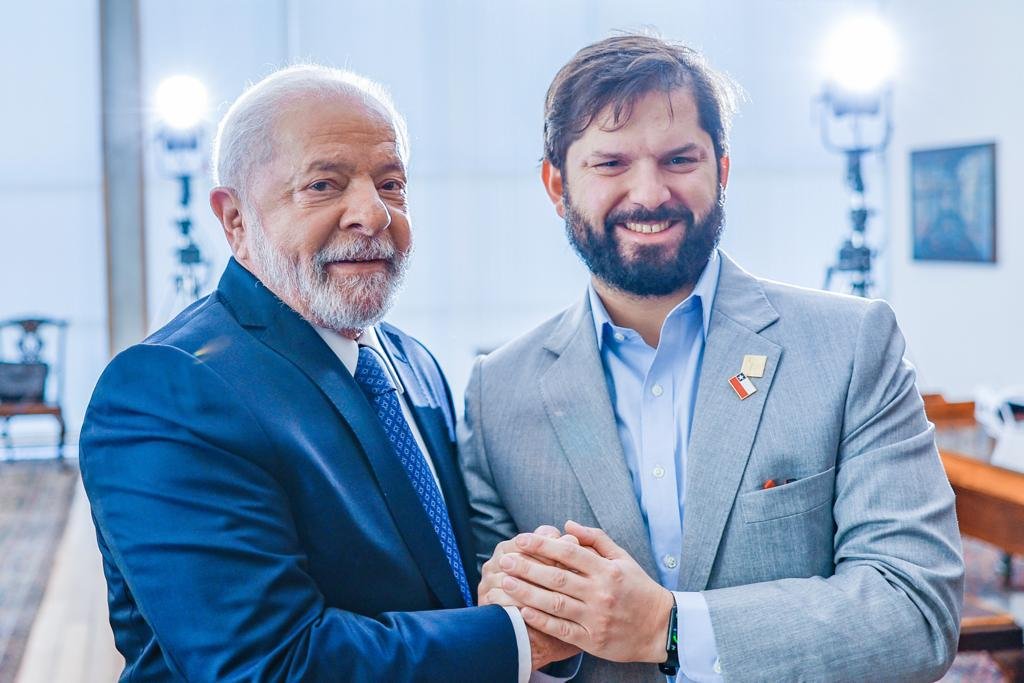 Maduro also downplayed the criticisms of Lacalle Pou and Boric and said that there are presidents in South America with "different views," which does not prevent dialogue between the countries.
"We have no problem sitting down, talking and speaking frankly with any political force and any president," he said. "A respectful, tolerant dialogue that unites diversity."
South America Summit
The meeting of 11 South American leaders was an initiative of the Brazilian government to deepen relations between the countries, and Maduro's presence caused controversy.
The authoritarian leader arrived in the capital Brasília on Monday, eight years after the last time he'd set foot on Brazilian soil. He met with Lula and received support from the Brazilian president.
In addition to Maduro, the summit was attended by presidents Alberto Fernández (Argentina), Luís Arce (Bolivia), Gabriel Boric (Chile), Gustavo Petro (Colombia), Guillermo Lasso (Ecuador), Irfaan Ali (Guyana), Mário Abdo Benítez (Paraguay), Chan Santokhi (Suriname), and Luis Lacalle Pou (Uruguay).
The only absence was the president of Peru, Dina Boluarte, who was unable to leave the country for legal reasons. She sent in her place the president of the council of ministers of Peru, Alberto Otárola.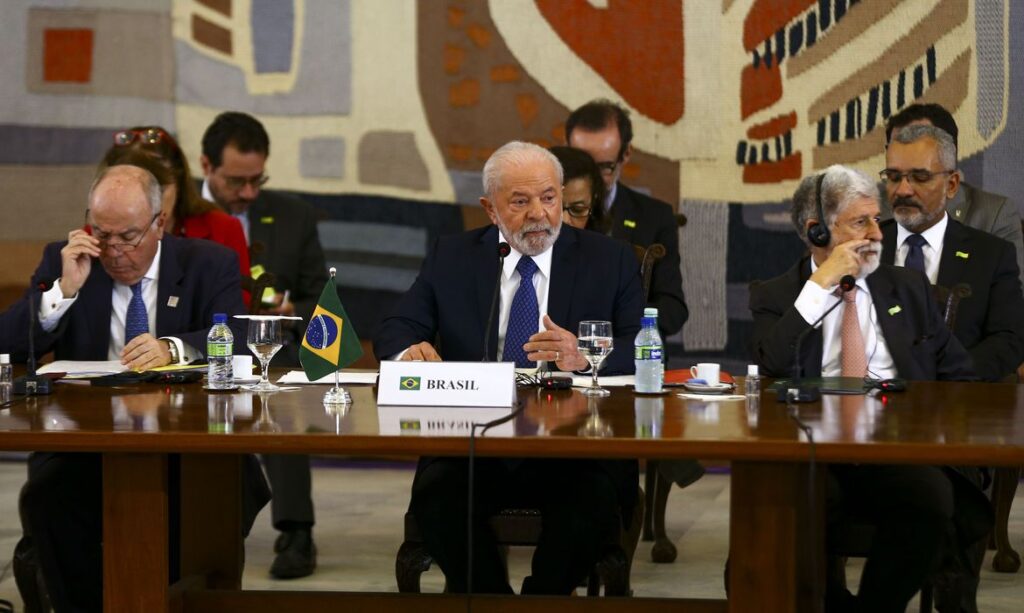 In the summit's opening speech, Lula said that South America is no longer just a geographic reference and has become a political reality. "But we let ideologies divide us, we stopped integration efforts, we abandoned dialogue channels and cooperation mechanisms, and with that, we all lost," he said.
According to Lula, it is necessary to resume the commitment to South American integration. "South American integration is essential for strengthening the unity of Latin America and the Caribbean. A strong, confident and politically organized South America expands the possibilities of asserting, at the international level, a true Latin American and Caribbean identity," he said.
Return of Unasur and common currency
In addition, the Brazilian president defended the return of the Union of South American Nations (Unasur) as a cooperation mechanism between the countries of the region. The measure also has a strong support by President Alberto Fernández.
Created in 2008, Unasur has been disintegrating in recent years, amid changes in governments in many countries, and now brings together only seven nations: Venezuela, Bolivia, Guyana, Suriname, Peru, in addition to Argentina and Brazil, which have returned to the group recently.
"And you don't have to start from scratch. Unasur is a collective asset. Let us remember that it is in effect and seven countries are still full members. It is important to resume its construction process, but, in doing so, it is essential to critically assess what did not work and take these lessons into account," said Lula.
He also presented other nine proposals to be analyzed by the other presidents, such as coordinated actions to face climate change, reactivating the South American Institute of Government in Health to expand vaccination coverage, and the creation of a common currency only for commercial transactions.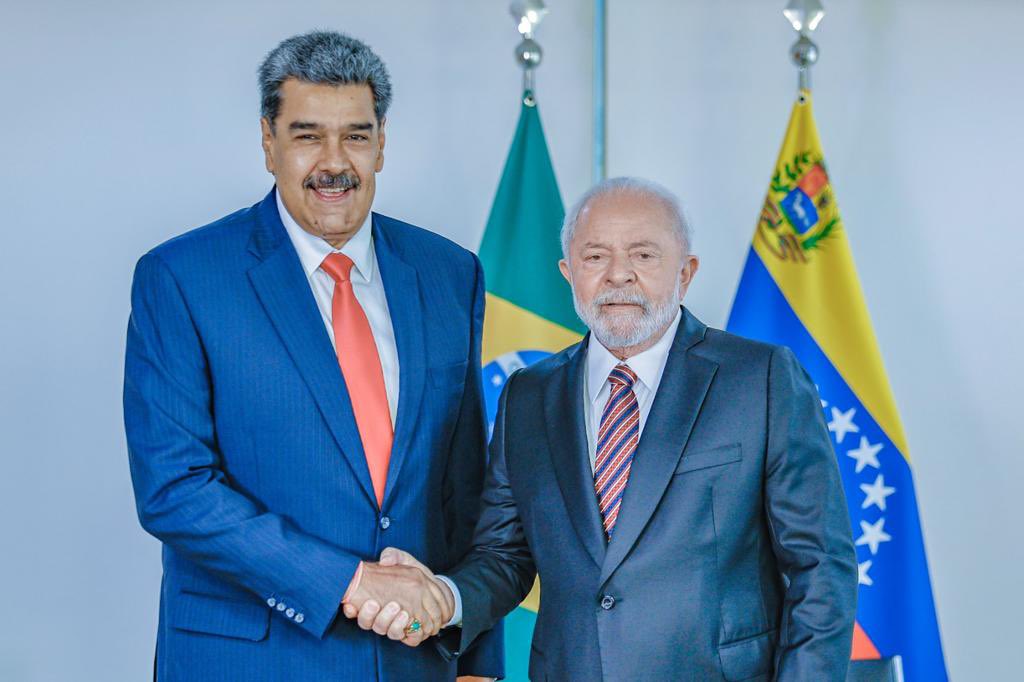 The summit ended, however, without any concrete measures — including no official resolution on Unasur — only with promises to expand integration in the region.
The final document, called the "Brasília Consensus," was signed by all the leaders and mentions only the vision that South America is committed to democracy and human rights.