São Paulo, Brazil — Brazil's President-elect Luiz Inácio Lula da Silva announced yesterday 16 new nominations for ministers for his incoming government which takes office on January 1. Among them is the sister of a murdered councilwoman who became a symbol of political violence in Brazil.
Anielle Franco, 37, a journalist, writer, educator and rights activist for black and female causes, was nominated as the country's new Minister of Racial Equality. She is the sister of Marielle Franco, who was murdered in 2018 as a result of her work as a councilor in Rio de Janeiro.
Born in a poor community, black, bisexual and a defender of human rights, Marielle assumed office as a municipal councilor in Rio de Janeiro in 2017. During her short term, she was persecuted and threatened for reporting police violence, especially against black and poor people, and the growth of paramilitary groups around the city, called "militias."
Marielle was killed on March 14, 2018 after leaving an event at a support center for black women. Her driver, Anderson Gomes, also died in the attack.
Police arrested the two alleged shooters, but to this day the mastermind and the motive behind the murders remain unsolved.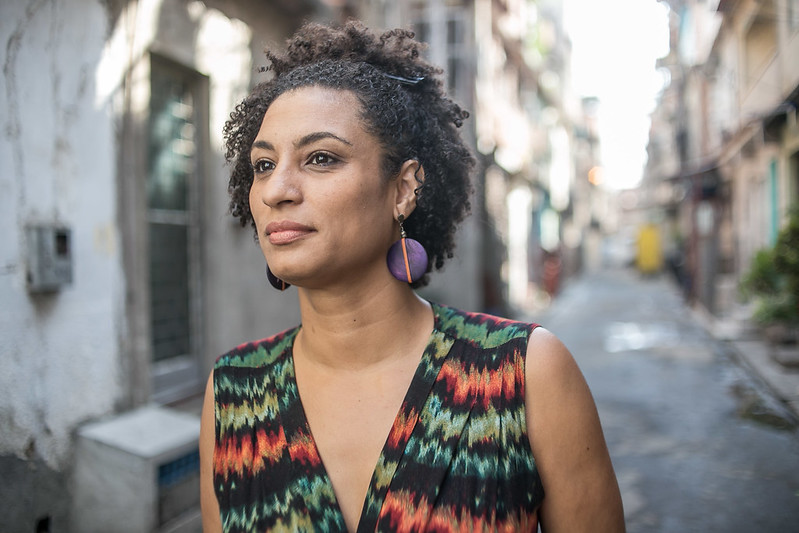 Marielle's death became a symbol of political violence in the country, especially against the underrepresented communities she belonged to. Since the crime, the councilwoman has been honored through statues, events, street names and even abroad. The expression "Marielle is here" is often echoed at left-wing protests.
Her sister's murder pushed Anielle into public life. She founded the "Marielle Franco Institute" to continue the anti-racist, feminist, pro-LGBTQIA+ and pro-human rights work that marked Marielle's political career. Anielle also released a book about the family's grief after the loss of Marielle.
After the announcement of her nomination as minister, Anielle spoke through social media and promised that her ministry will not be "isolated" and will work together with other important areas of the government, such as the ministries of women and human rights.
"We are going to work with all the ministries to recover the setbacks that have been made in recent years and to advance in an urgent, necessary and unprecedented way in guaranteeing the rights and dignity of our people and building the Brazil of the future," she said.
Another 15 ministers announced
In addition to Franco, Lula also announced the nominations of 15 new ministers to his cabinet, including ministers of health and education.
For the first time in its history, Brazil will have a female health minister. Nísia Trindade, a sociologist and scientific researcher who played a big role in Brazil's COVID-19 response, was nominated to lead Brazil's health policy.
Camilo Santana, a former governor of the northeast Ceará state, was nominated as Brazil's new minister of education. Santana is an influential member of Lula's political party, the Workers's Party.
The new minister of culture role will be occupied by singer and producer Margareth Menezes. The "Me Abraça e Me Beija" crooner will be tasked with rebuilding the ministry that was largely disregarded during the administration of outgoing President Jair Bolsonaro.
Vice-president-elect Geraldo Alckmin, who has been coordinating Lula's transition team, was also appointed as the new minister of industry and commerce. The former governor of Brazil's largest state, São Paulo, Alckmin is seen by analysts as a pro-business centrist aligned with Brazil's ruling establishment.
Additionally, Lula announced the new ministers of labor, human rights, women, science and technology and ports and airports.
With the five ministers announced last week, the next government already has 21 nominees for the cabinet. The inauguration of all ministers happens on January 1st, along with the president and the vice-president.
More ministers to be announced
It had taken Lula some time to announce this second round of ministers to his cabinet, after having previously confirmed he intended to have a total of 37 ministries.
The remaining 16 ministries will be announced next week and many positions are still up for negotiation, including the influential minister of environment. Also, it remains to be seen whether Lula will establish a new ministry of indigenous affairs, which he promised to do at the COP 27 summit in Egypt in November.