São Paulo, Brazil – Brazil's police are investigating Jair Renan Bolsonaro, the youngest son of former President Jair Bolsonaro, for alleged involvement in a money laundering scheme. The investigation of his son comes while numerous investigations are open against the former head of state.
On August 24, police from the Federal District of Brasília, carried out an operation against the younger Bolsonaro, searching two addresses linked to him.  
Police reportedly seized a cell phone, a hard drive and documents, including notes regarding elections in the state of Santa Catarina in southern Brazil, indicating that Jair Renan might have intentions of running for office there, local media have reported.
Defense attorneys for Jair Renan said the younger Bolsonaro was "surprised" by the operation and that he is not involved in any illegal activity. He's expected to testify in the coming days.
The investigation centers on Maciel Carvalho, Jair Renan's friend and shooting instructor, who was arrested years ago and has been accused of having at least 10 false identities.
According to investigators, Carvalho ran a scheme using false documents and ghost companies to launder money, evade taxes and illegally purchase weapons. Carvalho was arrested again on August 24.
The police believe that Carvalho used his shooting club in Brasília, which was frequented by Jair Renan, to falsify gun documentation and tax fraud. Investigators also suspect that an events company that belonged to Jair Renan, named Bolsonaro Jr Eventos e Mídia, may be used to tax fraud and money laundering.
Senator Flávio Bolsonaro, Jair Renan's older brother, criticized the operation and said that the youngest "is a person who has nowhere to drop dead." However, police allege that Jair Renan lives in an apartment in a luxurious area on the Santa Catarina coast, valued at R$1.3 million (USD $260,000), in addition to having another property in Brasília.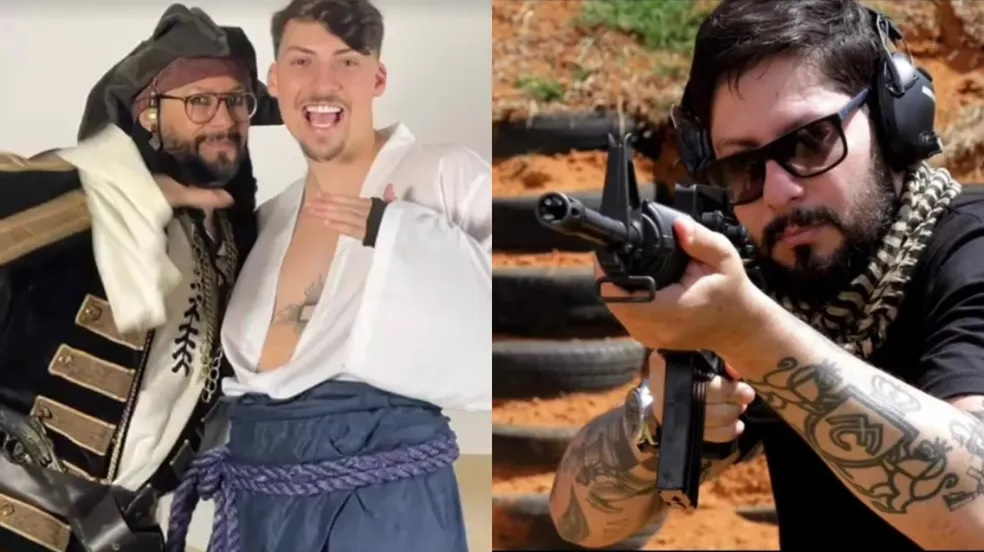 Who is Jair Renan?
Jair Renan is 25 years old and the only child produced by Bolsonaro's second marriage with Ana Cristina Siqueira Valle.
He is the youngest of four sons and the only one who has not yet officially entered politics (Bolsonaro also has a 12-year-old daughter with his current wife and former first lady Michelle Bolsonaro.)
Jair Renan studied law, considers himself a digital influencer and has worked with event planning companies.
In June 2022, he joined the same political party as his father, the Liberal Party, indicating that he could be preparing for a career in politics.
Rumors have also circulated that Jair Renan could be planning to run for a seat on the city council of Balneário Camboriú, a coastal city in the state of Santa Catarina, where the luxury apartment that was searched by the police is located.