São Paulo, Brazil – Russia's Minister of Foreign Affairs, Sergei Lavrov, visited Brazil on Monday, and met with Brazil's Foreign Affairs Minister, Mauro Vieira. Lavrov then met President Luiz Inácio Lula da Silva behind closed doors in Brasilia, the country's capital.
According to Vieira, the meetings involved discussion on the Brazilian government's willingness to promote dialogue about the end of the war in Ukraine, which has lasted more than a year. "I reassured our position for an immediate ceasefire, respect for human rights and a negotiated solution with a view to lasting peace and addressing the concerns of both sides," he said.
Vieira noted that this is the 195th year of diplomatic relations between Brazil and Russia, with resident ambassadors. He also said that Lavrov handed Lula a letter sent by the Russian president, Vladimir Putin, in which he invited Lula to visit Russia in June, for an economic forum in St. Petersburg.
The invitation is being examined by the federal government, but Brazil and Russia are expected to meet again in 2023 at the high-level commission between the two countries, which is chaired by the Brazilian vice president and the Russian prime minister.
Lavrov thanked Brazil for its efforts to negotiate the end of the war in Ukraine and said that the Russian government is "interested in resolving the conflict as quickly as possible."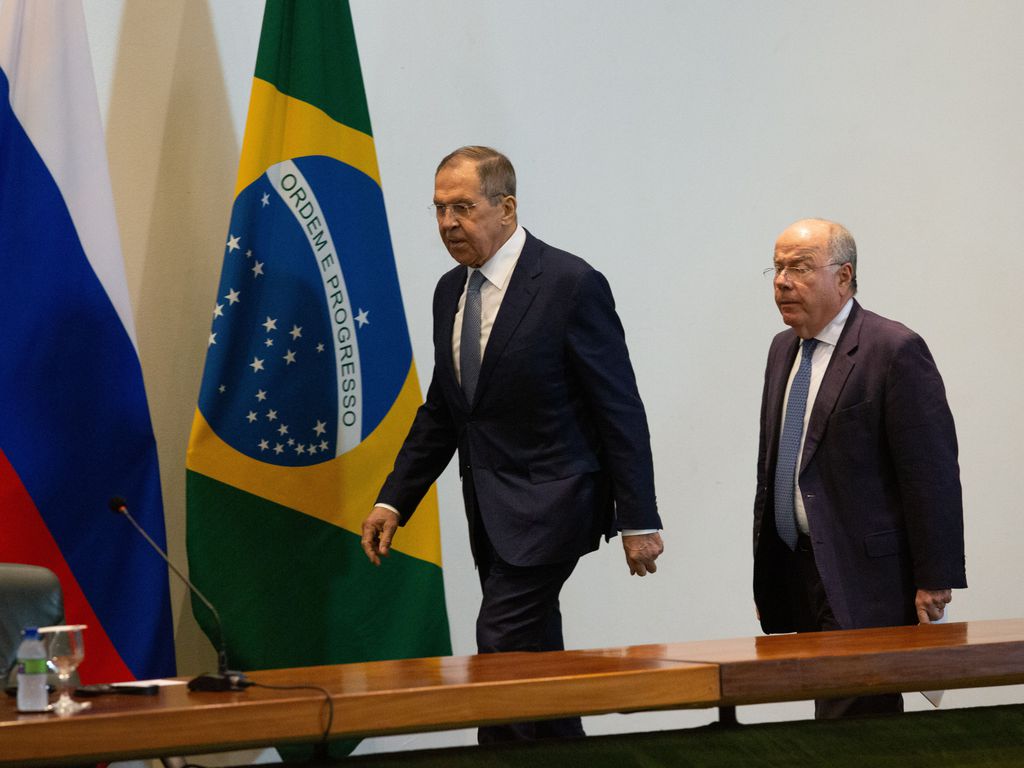 Lula's controversial speeches
Lavrov's visit to Brazil took place amid criticism of Lula's speeches about Russia's invasion of Ukraine. In recent days, Lula said that "the decision to start the war came from both countries," and said that neither Putin, nor the president of Ukraine, Volodymyr Zelensky, "take the initiative to promote peace."
In addition, Lula said that the United States and the European Union are contributing "to the continuity of the war" by sending weapons and war equipment to Ukraine.
"We are trying to build a group of countries that have nothing to do with the war, that don't want war, that want to build peace in the world, so that we can talk to Russia and Ukraine, but we also need to talk to the United States and with the European Union," he said.
The United States reacted to Lula's statements. The White House National Security spokesman, John Kirby, said that the Brazilian president "is reproducing Russian and Chinese propaganda" and that the lines were "simply wrong".
"It is deeply problematic how Brazil has addressed this issue in a substantive and rhetorical way, suggesting that the United States and Europe are somehow not interested in peace or that we share responsibility for the war," said Kirby.
Peter Stano, spokesman for the European Union's Foreign Affairs, said that "the United States and the European Union work together, as international aid partners, to help Ukraine in its legitimate defense."
"It is not true that the United States and the European Union are helping to prolong the conflict. We offer Russia numerous possibilities for a negotiated settlement on civilized terms," he said.
According to Stano, only Russia is responsible for the conflict, and not both countries, as claimed by Lula: "Russia provoked illegitimate aggressions against Ukraine. There is no questioning who is the aggressor and who is the victim."
Chancellor Mauro Vieira defended Lula against criticism from the White House National Security spokesman and said that Brazil's only goal is to promote peace. Vieira denied that the Brazilian president is reproducing Russian and Chinese propaganda.
"I do not agree. I don't know how he (John Kirby) came to that conclusion. Brazil wants to promote peace, it is ready to discuss with a group of countries or join a group of countries that are willing to talk about peace," he said.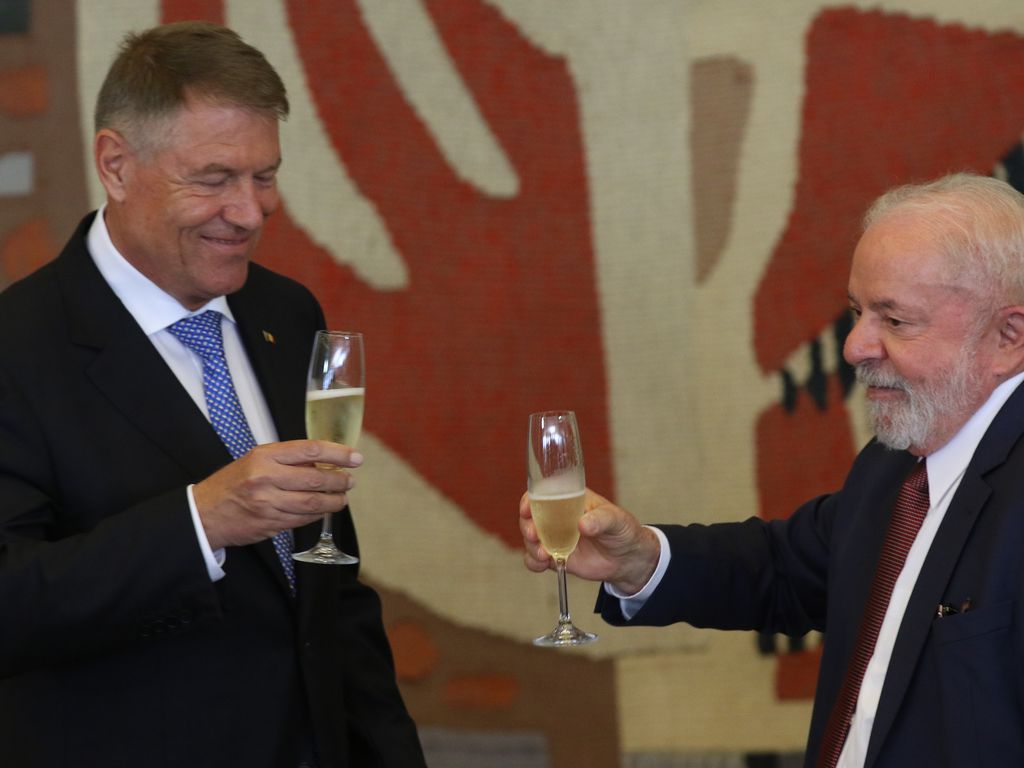 Violation of territorial integrity
On Tuesday, during a lunch with Romania's President Klaus Werner Iohannis, Lula changed his rhetoric. Brazil's president now said that Ukraine's "territorial integrity was violated" and defended a "political and negotiated" solution to the war.
"While my government condemns the violation of Ukraine's territorial integrity, we support a negotiated political solution to the conflict. I spoke of our concern about the effects of the war, which go beyond the European continent," he said.
According to Lula, it is necessary to create a group of countries capable of mediating a peaceful solution to the war.
"We urgently need to create a group of countries that try to sit at the table with both Ukraine and Russia to find peace," the president said.