São Paulo, Brazil – Former President of Brazil Jair Bolsonaro testified to the Federal Police on April 26, in an investigation regarding his involvement in the attacks carried out by his supporters on Brazilian government buildings on January 8th.
He was questioned for more than hours at the police headquarters in Brasília.
Bolsonaro became a suspect in this case by order of Supreme Court Justice Alexandre de Moraes, after sharing a video on his Facebook page on January 10th, in which the state prosecutor of Mato Grosso do Sul, Felipe Gimenez, claimed without evidence that the victory of Lula da Silva in the presidential election had been fraudulent.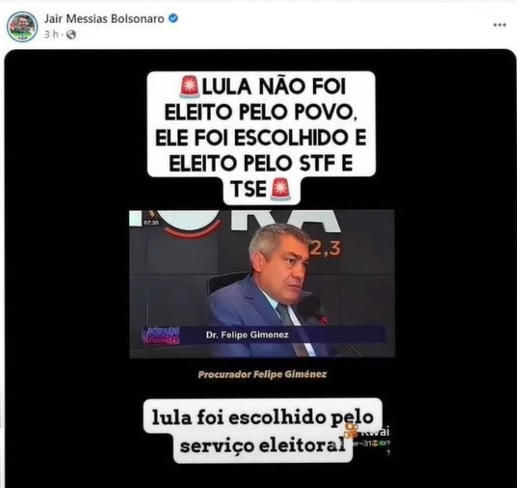 In the video, Gimenez said that Lula had not been elected by the people but chosen by the Brazilian electoral service to govern the country in place of Bolsonaro. The content was removed from the former president's Facebook channel about three hours after publication.
The post made just two days after the violent attacks in the capital of Brazil raised suspicions that the former president may have been acting in some way to encourage the extreme acts of his supporters.
Reportedly, Bolsanaro said to Federal Police investigators that he shared the video by mistake. In addition, Bolsanaro's legal defense claims that the former president was recovering from medical treatment and under the influence of strong medication the day he shared the video.
"Coincidentally, during that period, the president was hospitalized in Orlando. Just between January 8th and 10th, he had an obstruction crisis, this is documented, he was treated with morphine, was hospitalized, and only discharged on the afternoon of the 10th," said lawyer Paulo Cunha Bueno.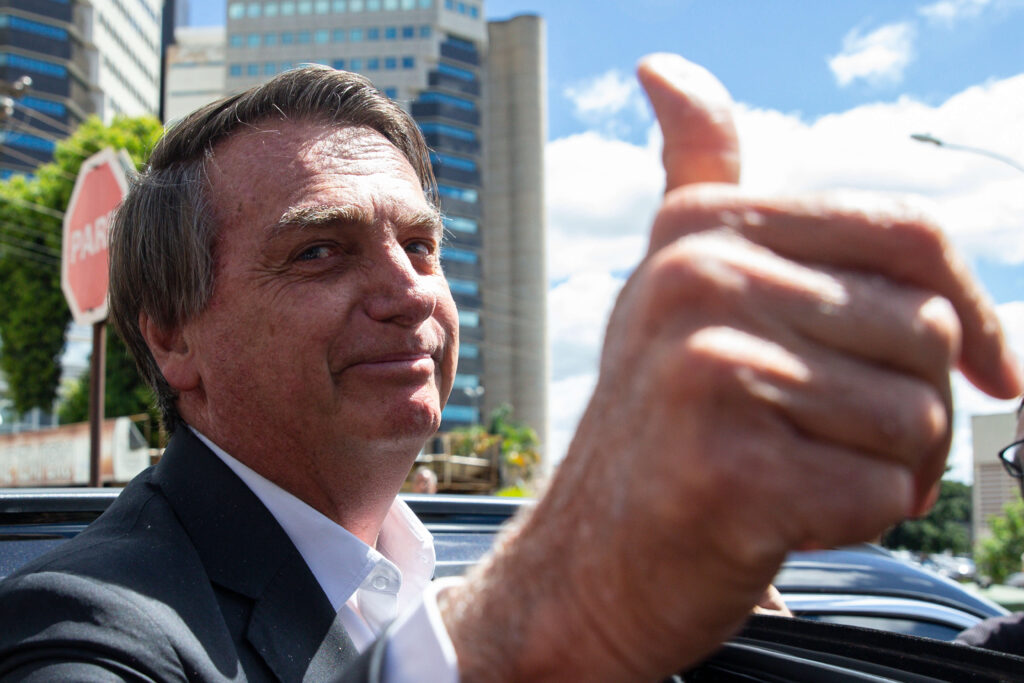 According to the lawyers, Bolsonaro became confused with Facebook commands when trying to save the video on his device and ended up sharing it by mistake, only realizing what he had done after being alerted by his advisors.
Throughout his tenure as President of Brazil, Jair Bolsonaro repeatedly attacked the Brazilian electoral process, especially the use of electronic voting machines, active in the country since 1996. Through electronic voting machines, Bolsonaro was elected to successive terms as federal deputy and even won the presidential elections in 2018.
This is the second time Bolsanaro has testified before the Federal Police in the last month.
On April 5th, Police questioned him about jewelry gifts given to him and his wife by the Saudi Arabian government.