São Paulo, Brazil – A crowd of over 3 million people gathered on the streets of São Paulo on Sunday for the 27th edition of the city's LGBT+ Pride parade.
Brazil Reports hit the streets of São Paulo to take photos and report from the historic event.
A city awash with color
The celebration was awash with color, with the city's main thoroughfare, Paulista Avenue, painted like a rainbow and lined with thousands of vibrant flags along the parade route. Parade-goers were decked out in rainbow-flag outfits and T-shirts as well as eye-popping costumes.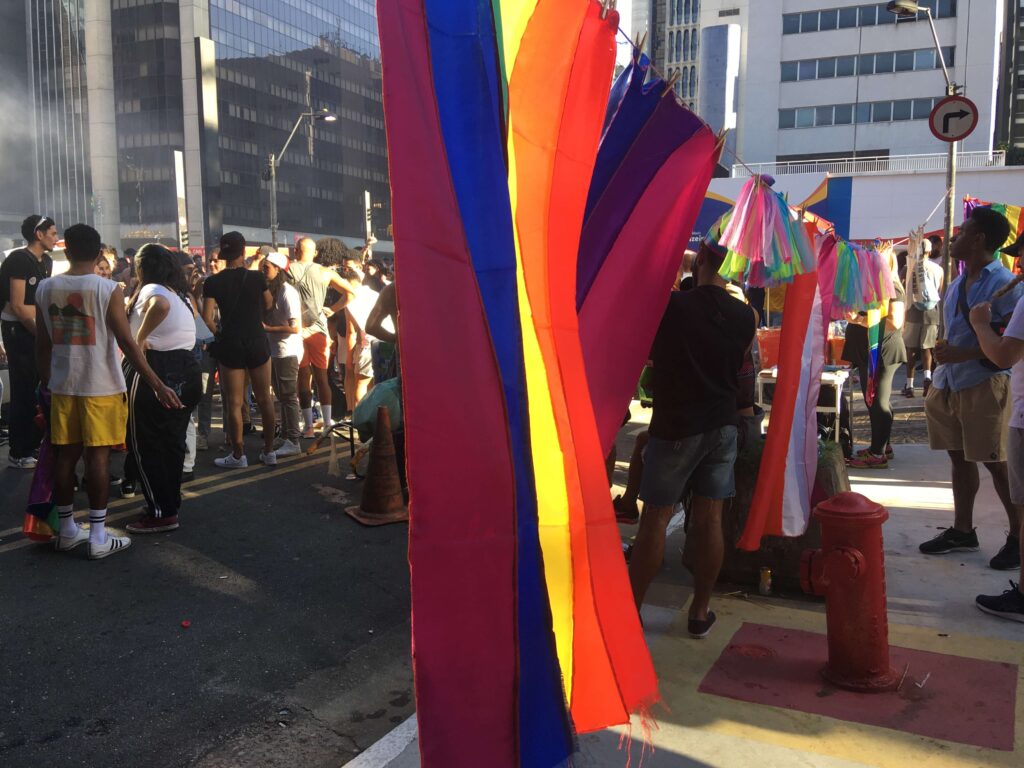 This year's parade slogan was, "We Want Social Policies," a call for the country's authorities to develop public policies focused on the LGBT community.
"We need to legitimize our struggle and ensure that our country acknowledges and understands the specificities of this portion of the Brazilian population. It is urgent to confront discrimination and exclusion" read the manifesto released by the parade organizers. 
Minister of Human Rights Silvio Almeida participated in the celebration too. From atop one of the sound trucks, he delivered a brief speech before the parade commenced.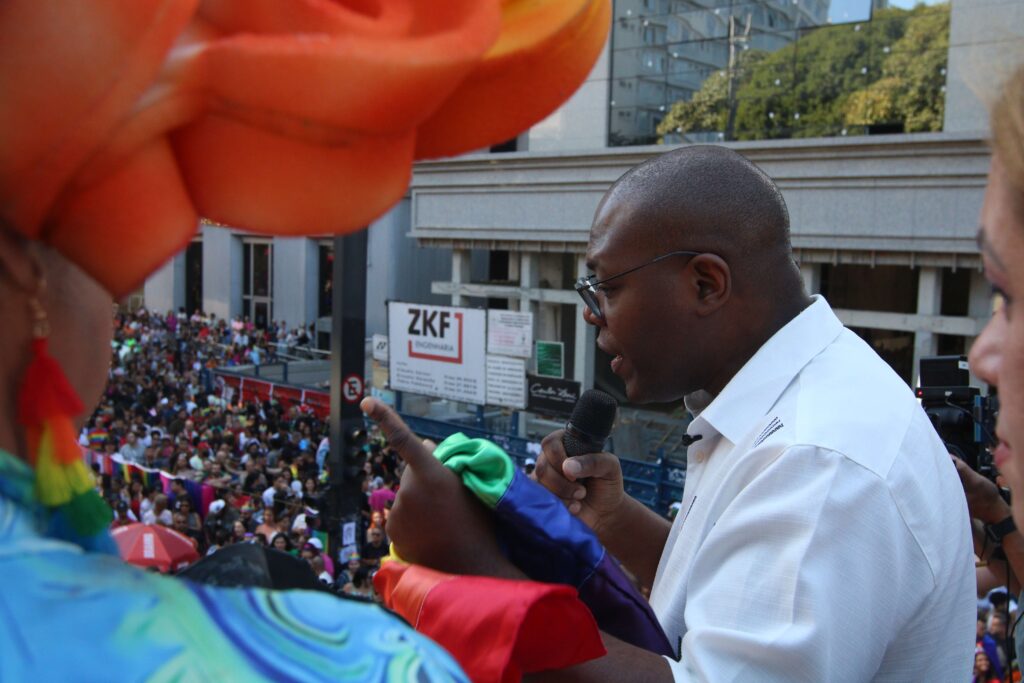 "All the people who are here should be very proud to be alive, despite a world that perpetrates violence against them. After all these years we have lived, what we are doing here is a major turning point. What is being demanded is not a favor, but the duty of the Brazilian state, and I am here as its representative," said the minister.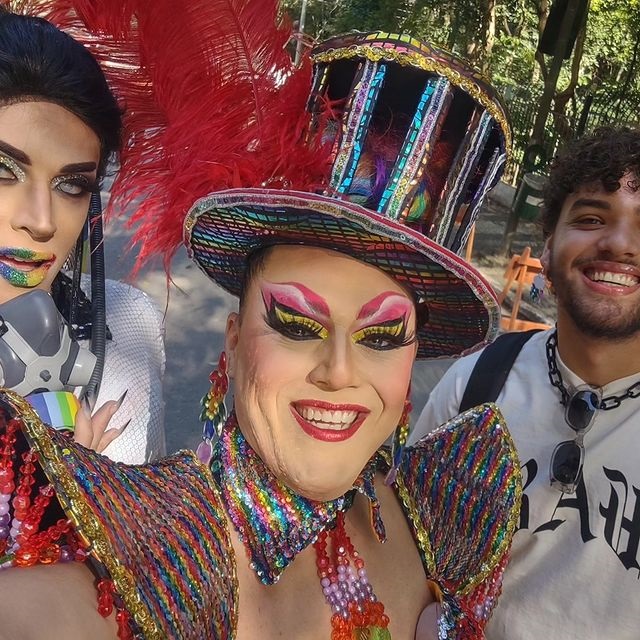 One of the most famous figures of the celebration, drag queen Tiffany, summarized the objectives of the parade. "It's a fight, but a fight with our colorful way of being."
By 10:00 a.m., the parade's scheduled start time, thousands had gathered along Paulista Avenue, eagerly awaiting the planned procession of 19 extravagant floats, upon which over 40 artists would perform.
By 2:00 p.m., the 2.8-kilometer stretch of Paulista Avenue was crowded with parade-goers, reminiscent of Carnival in Brazil's largest cities. Electronic music and Brazilian axé flooded the streets.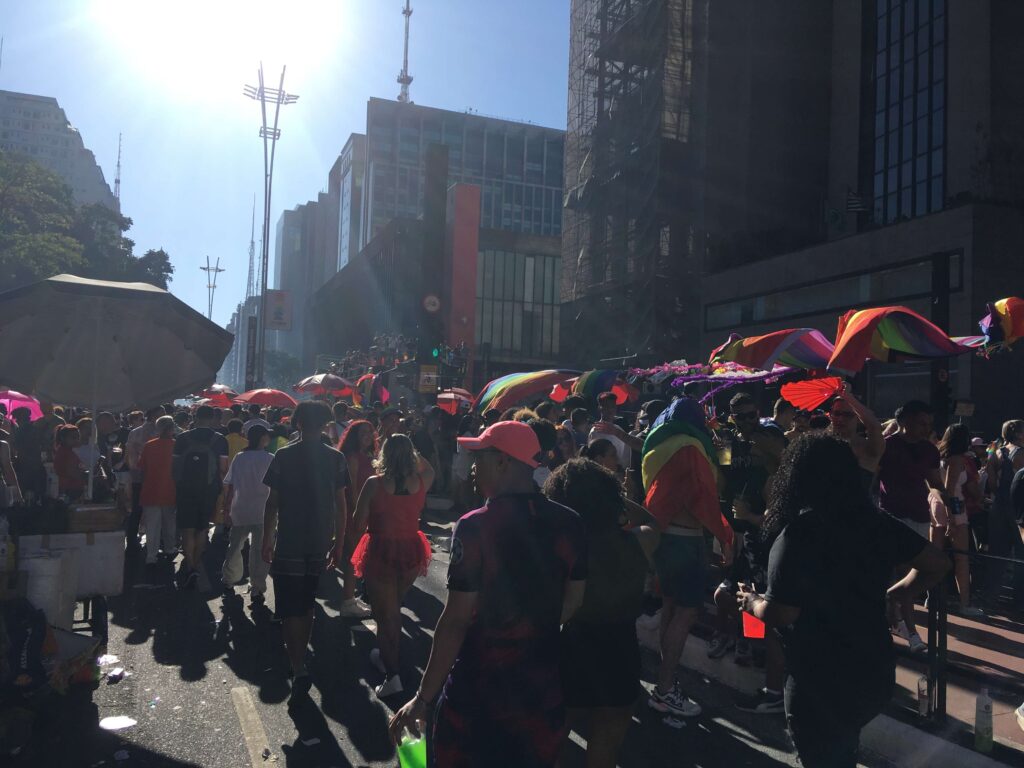 It was challenging to walk amidst such a large crowd, but the atmosphere among the attendees remained peaceful throughout the entire route.
The Importance of Pride in São Paulo 
The LGBT+ Pride parade is part of São Paulo's official event calendar. It attracts people from all corners of Brazil and even from other countries, and it is responsible for injecting approximately R$ 500 million (USD $100 million) into the city's economy.
More than just a Sunday of celebration, the LGBT+ Pride parade was another step in the community's fight for inclusion, respect, diversity, and, above all, the right to freely express all forms of love.