São Paulo, Brazil — President Bolsonaro held a marathon social media event last Saturday called "Super Live" — 22 hours of uninterrupted transmission on YouTube. The digital broadcast featured call-ins from politicians, musicians, digital influencers, Brazilian television presenters and athletes.
Within 25 minutes, the livestream had 1 million people watching, highlighting the influence of some of these high-profile endorsements.
With Brazil's polarized presidential elections coming to an end this Sunday, both President Jair Bolsonaro and his opponent, former President Luiz Inácio Lula da Silva, are campaigning hard in the final stretch, including courting the support of some of Brazil's most famous sports and cultural celebrities.
Brazil Reports take a look at famous figures supporting both sides of Brazil's presidential race.
Athletes show support for Bolsonaro
Some of Brazil's largest sports figures have come out in support of Boslonaro.
The most famous of these athletes, perhaps, is the Paris Saint Germain forward and the most internationally recognized Brazilian soccer player of the past decade, Neymar Jr.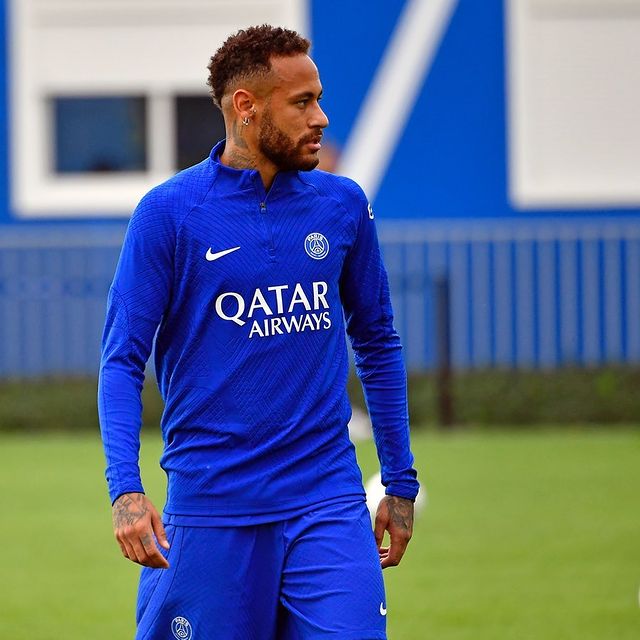 An outspoken Bolsonaro supporter, Neymar said his admiration for the president was repayment for the president's help and support during one of the lowest moments of Neymar's life.
In 2019, Neymar was accused of raping a Brazilian model in a Paris hotel. At the time, Bolsonaro said that Neymar was just a boy and that he believed in him. The case was shelved months later for lack of evidence.
Followed by more than 180 million fans on Instagram, Neymar takes advantage of his platform on the social network to promote Bolsonaro.
Another Brazilian soccer star to show support for Bolsonaro in these elections is Rivaldo. Elected the best player in the world in 1999, and winning a World Cup with Brazil in 2002, the former striker at clubs such as Barcelona and Milan often publishes messages supporting Bolsonaro and photos with the president on his social networks.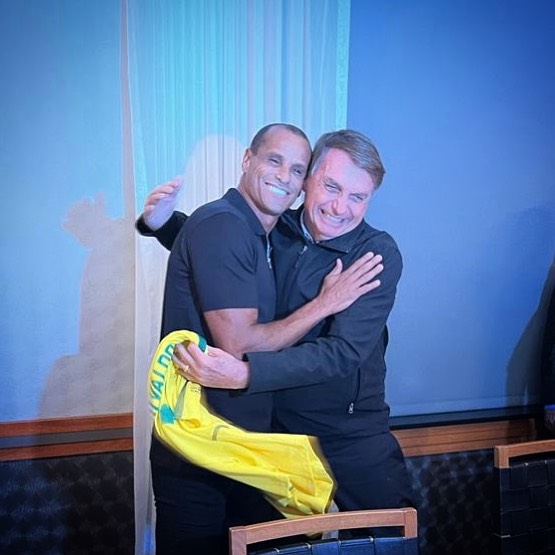 The day before the first round of elections, Rivaldo released a video on his twitter asking people to vote for the president.
Another soccer superstar, Brazilian midfielder Lucas Moura, who plays for English side Tottenham Hotspur, also has declared his support for Bolsonaro.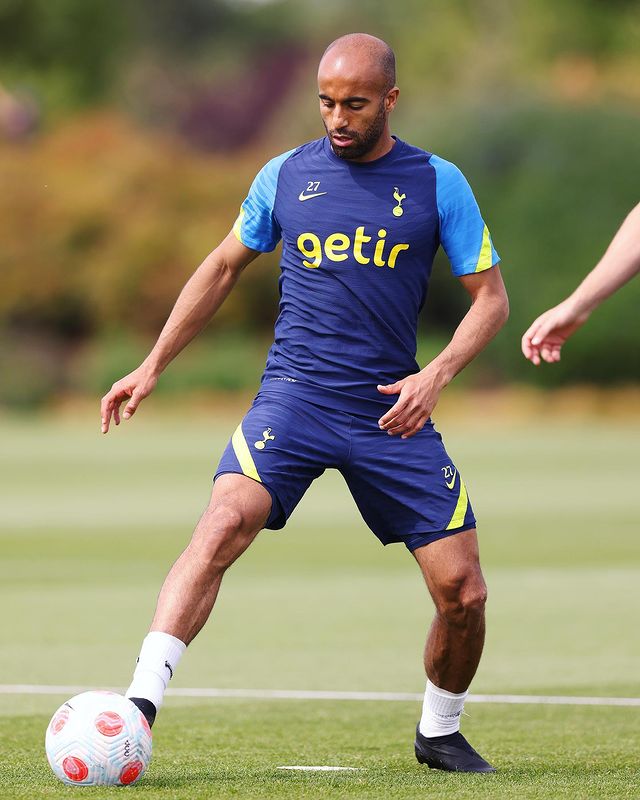 During a September interview on Brazilian podcast "Cara a Tapa," Moura said, "I am a conservative guy, on the right, who defends Christian principles, family, and I think there is no way to escape. We are far from ideal candidates, but we cannot deny that Bolsonaro is a guy who is closest to what I believe, to the ideology that I think is correct for our country."
Beyond soccer, Bolsonaro, an avid motorcycle enthusiast, has wide support from the world of motorsports as well.
Three-time Formula 1 world champion Nelson Piquet is one of the biggest fans of the current president.
Piquet has already participated in official federal government ceremonies and donated R$ 500,000 (around USD 94,000) to the campaign for Bolsonaro's reelection.
In a video released the week before the first round of elections, Piquet called former president Lula a convict and encouraged voters to go to the polls in support of Bolsonaro.
On September 7, 2021, Piquet drove the Rolls-Royce carrying President Bolsonaro during a military parade in the capital Brasilia to commemorate Brazil's independence.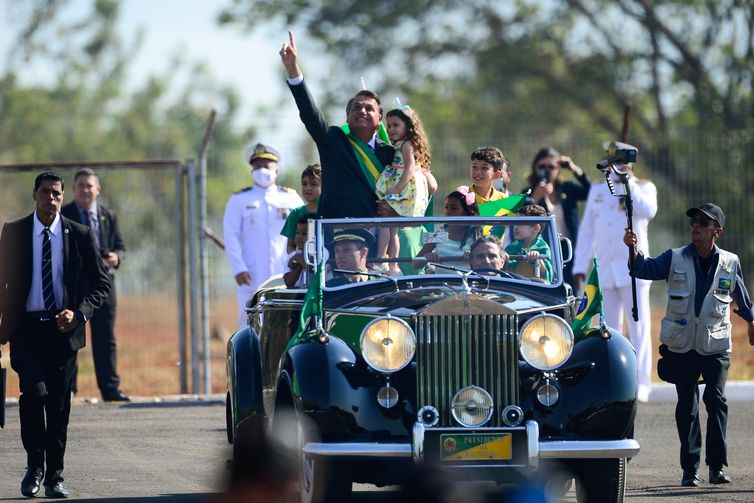 Cultural figures and artists embrace Lula
Former President Lula is also benefiting from the support of some of Brazil's most famous figures, many of which are artists, intellectuals and performers.
International musical superstar Anitta has used her Twitter account with her more than 18.5 million followers to support the former president.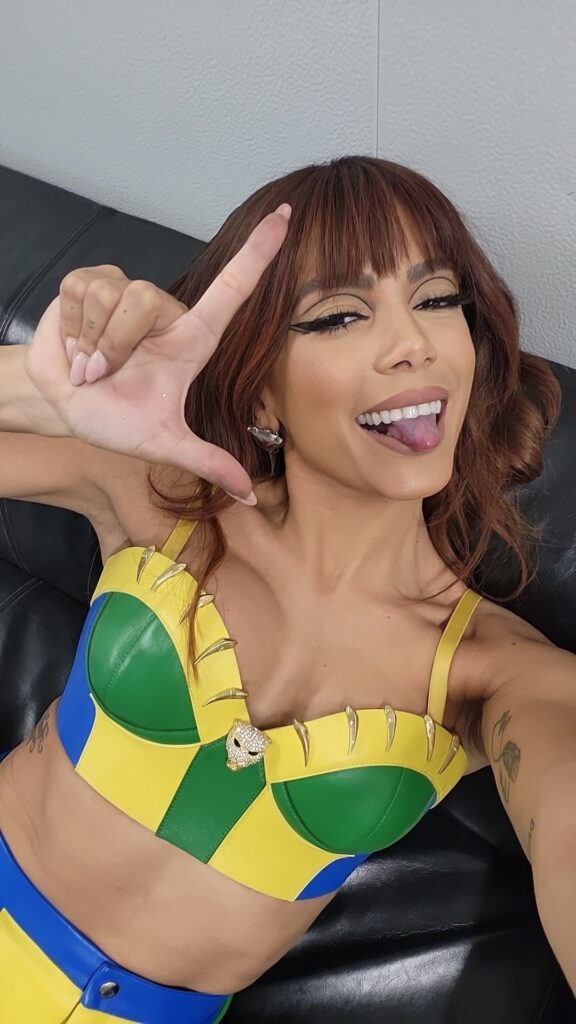 Beginning in July, the "Envolver" singer increased her election-themed tweets, posting photos and messages of encouragement for Lula's campaign.
Legends of Brazilian popular music, Caetano Veloso and Gilberto Gil, are other important musical figures declaring support for Lula. The two are signatories of a letter that counts the signatures of more than 200 artists, politicians and jurists who are encouraging Lula's return to the presidency.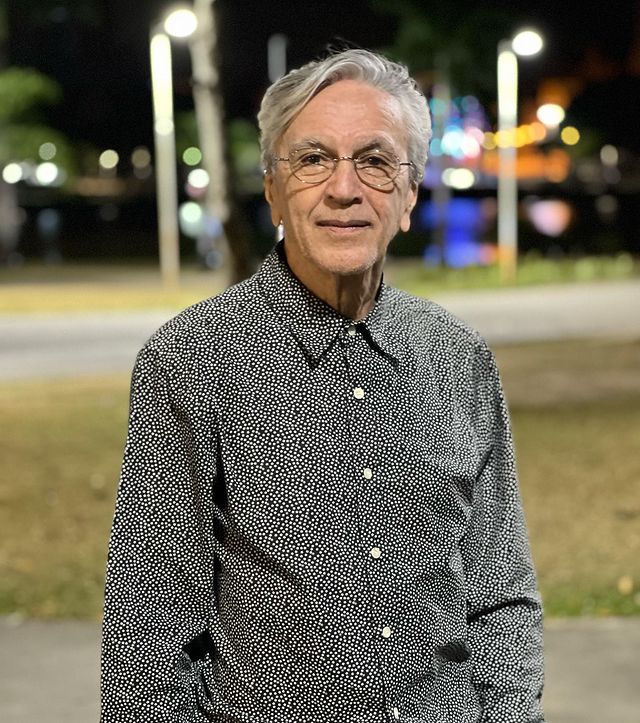 Veloso has even shared videos on his social networks to expand the reach of his messages.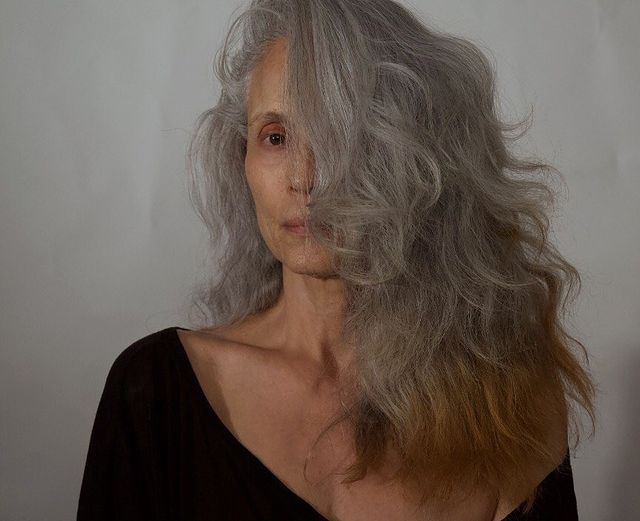 Lula's support doesn't stop on stage, he has backers with influence on the Silver Screen as well. Renowned Brazilian actress Sonia Braga has come out in support of the former head of state.
So too hasHollywood star Mark Ruffalo. Responsible for giving life to the physicist Bruce Banner, who transforms himself into The Incredible Hulk, the American actor recorded a video shown during a Lula campaign event which supported the leftist leader and applauded his aims of protecting the environment and Brazil's indigenous peoples.
Perhaps no figure in Brazilian cinema is as active a supporter of Lula's campaign as award-winning director Kleber Mendonça Filho.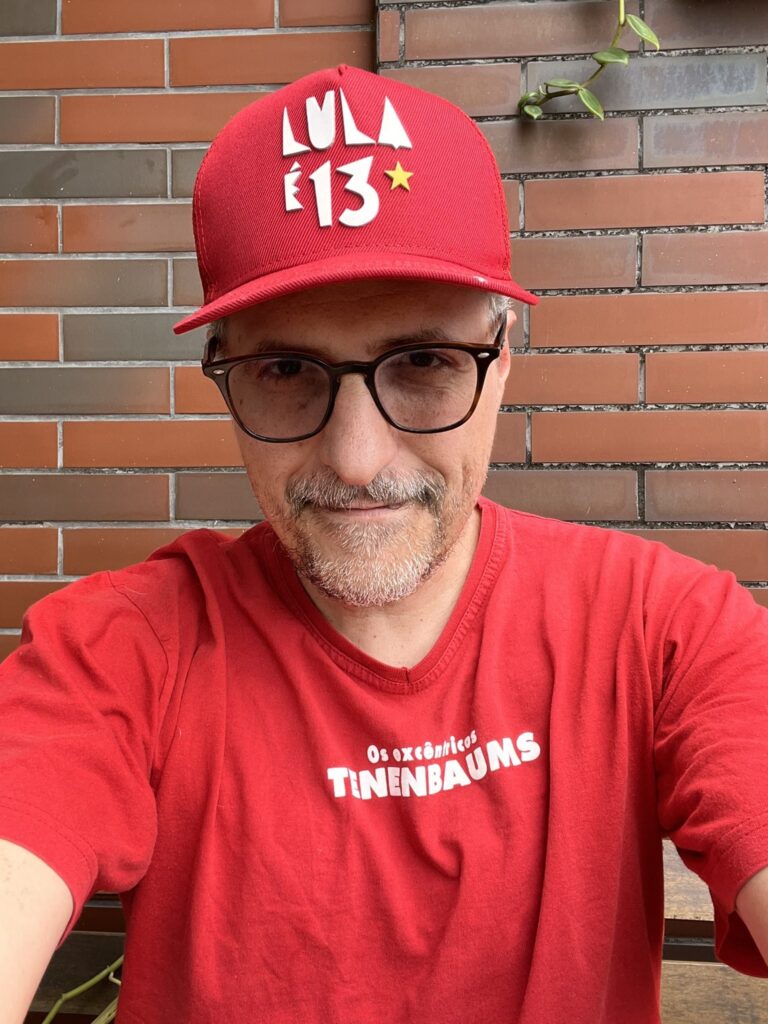 Winner of the jury prize of the 2019 edition of the Cannes Film Festival for "Bacurau," the director practically turned his Twitter account into a propaganda platform for Lula's Workers' Party.
There are already hundreds of messages published in favor of the former president and against Bolsonaro.