São Paulo, Brazil – Brazil's President Luiz Inácio Lula da Silva went to Johannesburg, South Africa, to participate in the BRICS summit, a bloc formed by Brazil, Russia, India, China and South Africa. The event resulted in the invitation of six more countries to join the group from January 2024, including Argentina, Saudi Arabia, Egypt, the United Arab Emirates, Ethiopia and Iran.
The announcement was made August 24, at the closing of the summit, by South African President Cyril Ramaphosa. Lula participated in the announcement and said that Brazil would receive the new members "with great satisfaction."
"The relevance of the BRICS is confirmed by the growing interest that other countries show in joining the group," Lula said.
The invitation to Argentina was articulated and publicly defended by Lula days before the summit. "I defend that our brothers from Argentina can participate in the BRICS, because it is very important for Argentina to be in the group," said Lula, who also defended the inclusion of other countries so that the BRICS do not become a "closed group, like the G7."
That's why Lula made a special reference to Argentine President Alberto Fernández, calling him "a great friend of Brazil and the developing world."
"We will continue advancing side by side with our Argentine brothers in yet another international forum," said the president.
He also denied ideological bias in the inclusion of new countries and said that the criterion "was not random."
"We cannot deny the geopolitical importance of these countries," said Lula when answering questions about including authoritarian governments, such as Iran and Saudi Arabia, within BRICS. He also denied that BRICS was an anti-Western bloc.
The adhesion of the new members was made official in the Declaration of Johannesburg, a document signed by the current BRICS members during the summit. "The BRICS will continue to be open to new candidates," added Lula. Before the event, 23 countries showed interest in joining the bloc.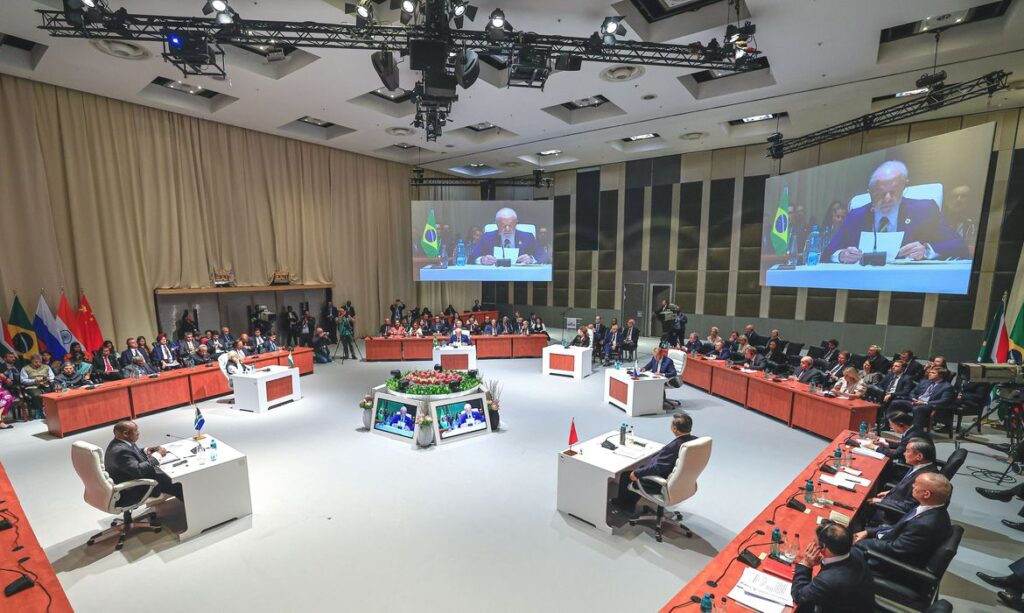 Common currency
During the summit, Lula again defended the creation of a common currency for BRICS nations as an alternative to the US dollar. The countries agreed that each central bank and the Ministry of Economy will be responsible for carrying out studies in search of the adoption of a reference currency for international trade among the bloc.
"This measure could increase our payment options and reduce our vulnerabilities," said Lula. "Nobody wants to change the currency unit of the country. What we want is to create a currency that allows us to do business without having to buy the dollar."
The president also highlighted the increased participation of members of BRICS in the G20.
"As of December, Brazil will occupy the presidency of the G20. The presence of three members of the BRICS in the G20 troika will be a great opportunity for us to advance on issues of interest to the Global South."