São Paulo, Brazil — The dream of winning a second term to stay ahead of the largest country in Latin America came to an end for Jair Bolsonaro this Sunday night.
Current president of Brazil, he was defeated on the runoff by former president Luiz Inácio Lula da Silva by an extremely narrow margin. Lula received 50.90% of the votes and Bolsonaro, 49.10%, the smallest difference ever recorded in Brazilian history since 1989, when the country returned to hold free elections for the presidency of the Republic after redemocratization.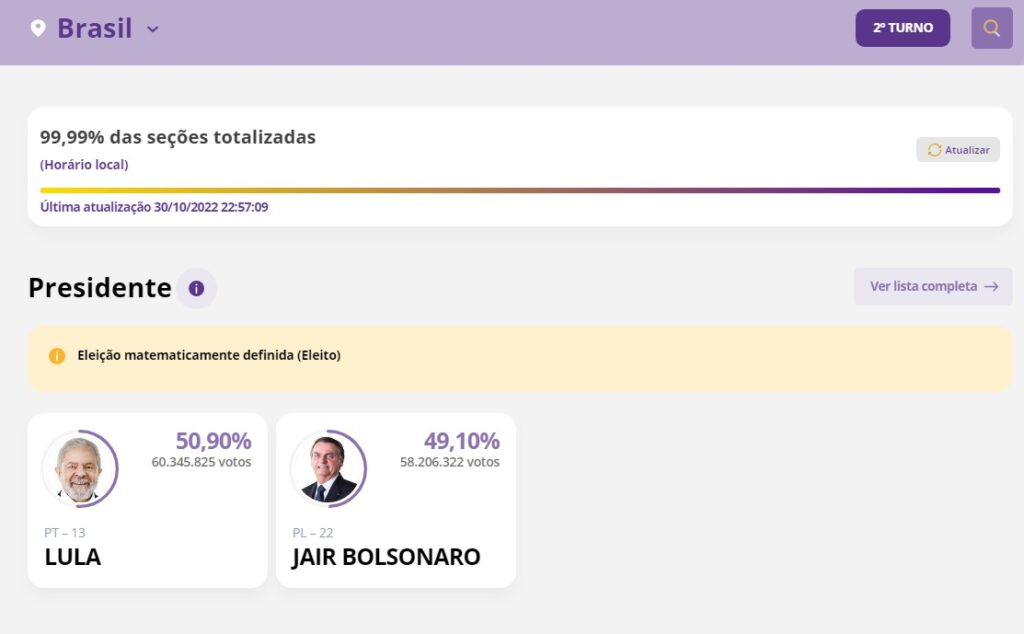 More than 60,345,825 voters gave the victory to the candidate of the Workers' Party, who will return to the position he left in December 2010. Bolsonaro received more than 58,206,322 votes.
The defeat makes Bolsonaro the first president of Brazil to fail to be reelected for a second term, since the country adopted the reelection model in 1998.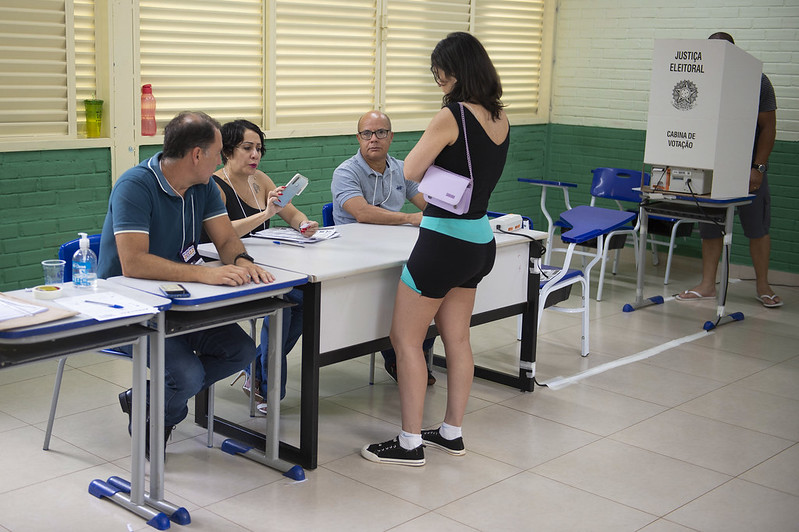 The counting of votes started at 5:00pm GMT-3, with a slight advantage for the current president. At 6:44pm, however, Lula took the lead, but the gap between the two candidates remained less than 1 percentage point.

The tight and uncertain scenario continued until 7:56pm, when the Superior Electoral Court officially announced that, with 98% of the polls counted, Lula da Silva could no longer be overtaken by Bolsonaro and declared the victory of the candidate who places the left Brazilian again in command of the country.
After the official announcement, Bolsonaro did not speak. Traditionally, the defeated candidate in the election usually calls the winner to congratulate him and recognize the victory. That didn't happen, at least until 11:50pm this Sunday.
Bolsonaro also kept silent on his social media accounts, where he is usually very active, speacilly on twitter.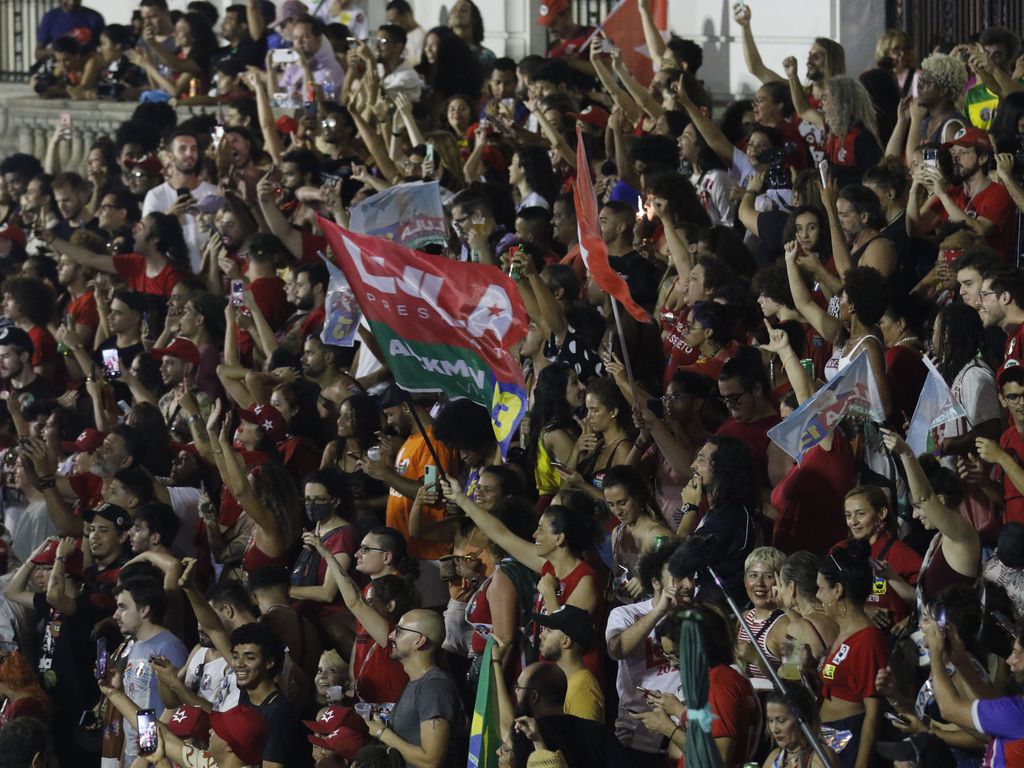 According to Brazilian journalist Lauro Jardim, Bolsonaro isolated himself after the end of the vote count. Government ministers and allied politicians who have tried to visit him have been told that the president does not wish to receive anyone at this time.
In an interview with Rede Globo de Televisão, on Friday night, after participating in the last debate, Bolsonaro said he would respect the results of the polls.
Legislative authorities recognize Lula's victory
This Sunday, the first hint that this should really happen came from the president of the Chamber of Deputies. President Bolsonaro's first-time ally, federal deputy Arthur Lira, held a press conference to recognize Lula da Silva's victory.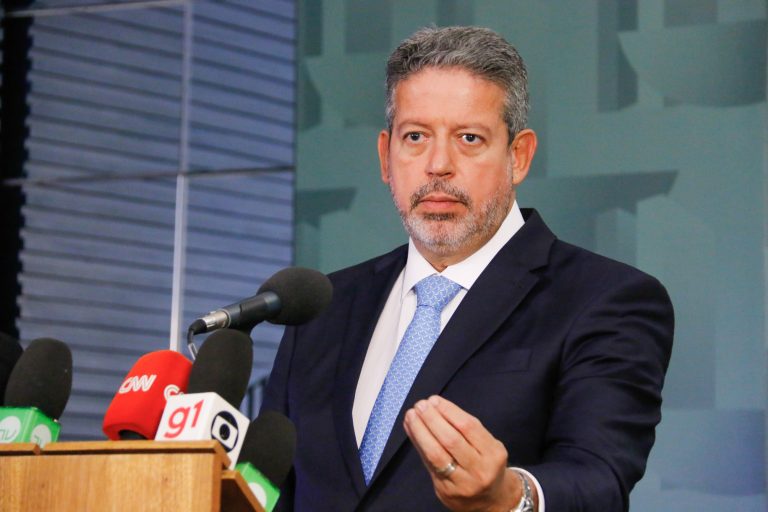 Senator Rodrigo Pacheco, president of the Federal Senate, also recognized Lula da Silva's victory and ruled out the possibility of contesting the result.