São Paulo, Brazil — It has been 27 days of campaigning since the end of the first round of elections, on October 2, when Brazilians decided to place Luiz Inácio Lula da Silva and Jair Bolsonaro in the dispute for the presidency of Brazil runoff.
This Saturday, Lula da Silva and Bolsonaro made their last efforts to win new voters.
As he did at the end of his campaign in the first round, Lula da Silva chose the city of São Paulo for the last act before the decisive day.
From the top of a sound truck, he accompanied a march that brought together thousands of fans on Avenida Paulista.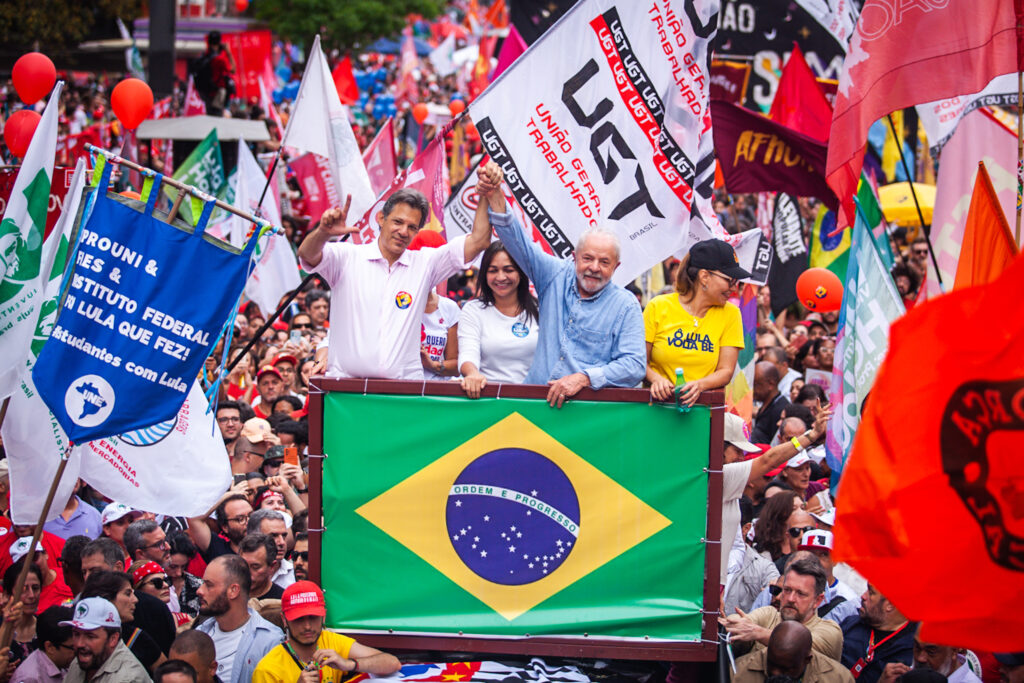 Before arriving at the demonstration, Lula held a press conference.
To journalists, he said that if he is elected, he will work to restore Brazil's ties with the international community.
"We're going to get this country back to normal. We're going to try to rebuild everything we've done in the past. It was working and it was growing. South America was getting stronger, Latin America was getting stronger and our multilateral relations were fine with the US, Europe, China, Russia", said the former president.
After winning the first round of the elections with 48.4% of the votes, against 43.2%, Lula remained ahead of Bolsonaro in the main polls carried out during the second round. This Saturday, the latest survey released by the Ipec Institute, gives to Lula 54% of voting intentions and 46% for Bolsonaro.
On Sunday, Lula will vote in his home city of São Bernardo Campo, and will later travel to a hotel in São Paulo where he will monitor the counting of votes.
Bolsonaro riding around Belo Horizonte
Bolsonaro went to the city of Belo Horizonte to attend the final act of his campaign.
The current president – who is seeking a second term – landed in the city in the morning. He was greeted by a crowd of supporters who were eagerly awaiting him.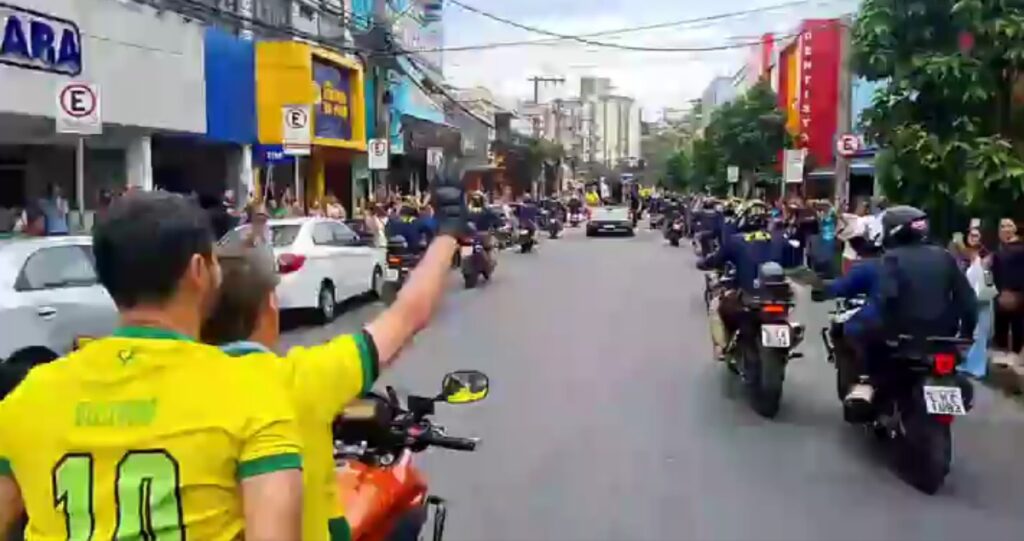 Excited, he chatted with some people and posed for pictures. Bolsonaro then led a motorcycle ride with hundreds of supporters.
Along the way, he was greeted by well-wishers who spread out along the way to wave at the president.
After the event, Bolsonaro spoke briefly with journalists and took the opportunity to ask for votes.
"I ask everyone, let's win one more vote besides yours. I believe we already won at the moment, but let's consolidate this victory. God, homeland, family and freedom!", said the president.
From Belo Horizonte Bolsonaro flew to Rio de Janeiro, where he will vote tomorrow morning. Afterwards, he will return to Brasília from where he will follow the end of the elections.