São Paulo, Brazil – Seven professional soccer players and nine members of a suspected gambling ring will go to trial for their alleged involvement in a match-fixing scandal that has rocked Brazil's most popular sport.
A judge in the state of Goiás accepted charges brought against the ring by the state's Public Prosecutor, and if convicted, the defendants could face up to six years in prison.
One of the accused is defenseman Eduardo Bauermann, who plays for Santos Futebol Clube where soccer legend Pelé also played in the 1960s and 1970s. Sports news website GE obtained text messages exchanged between Bauermann and a member of the gambling ring before a match that is under investigation.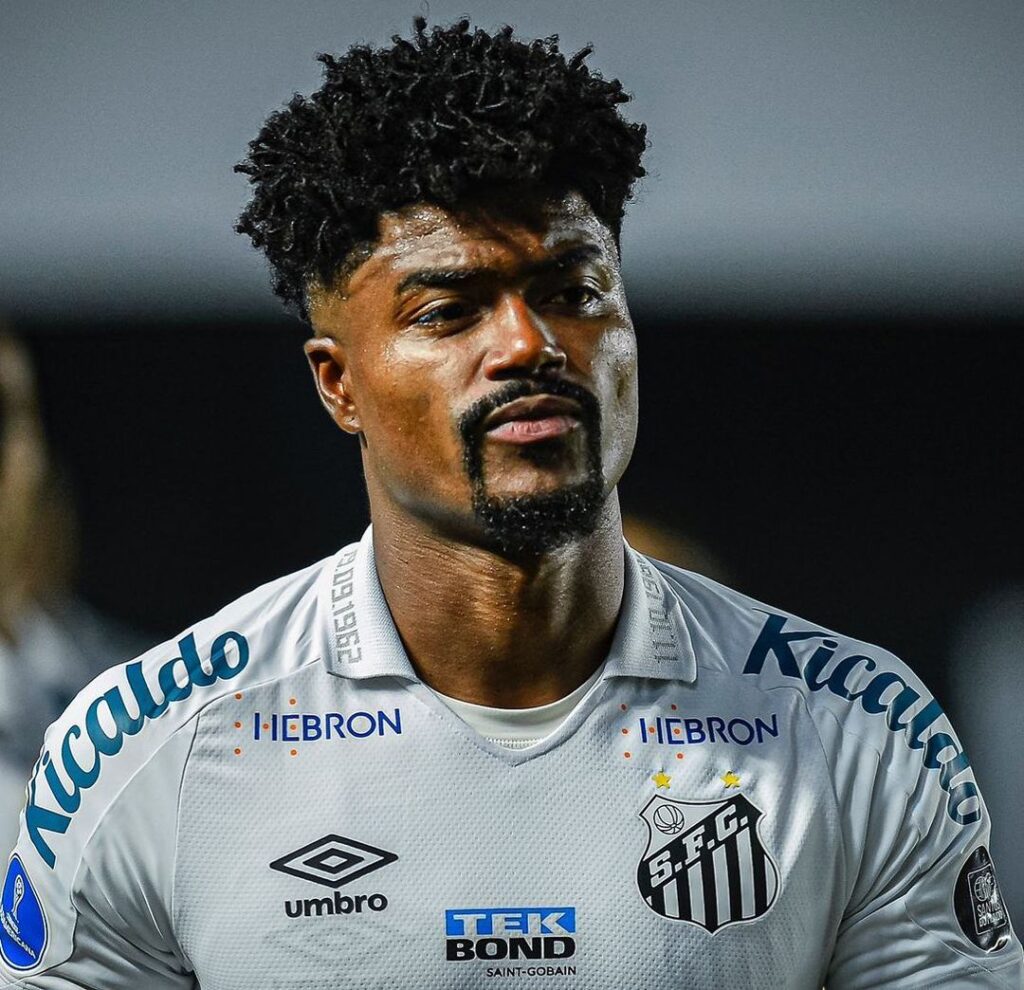 Days before the game between Santos and Avaí FC on November 5, 2022, Bauermann wrote an alleged gambler on WhatsApp, offering to cause an infraction that would get himself cautioned by the referee with a yellow card during the match — an infraction the gambler could bet on.
The texts read: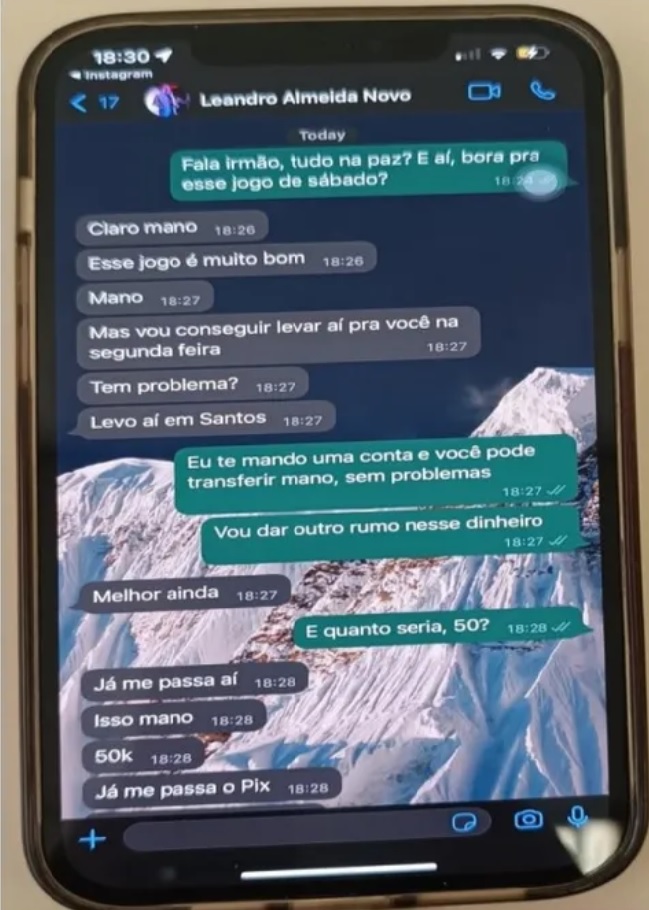 BAUERMANN: Hey bro, everything good? So, are we going to the game on Saturday?
GAMBLER: Of course, man. This game is great. But I'll only be able to give you the money on Monday. Is that a problem? I can give it to you in Santos.
BAUERMANN: I'll send you an account and you can transfer it, no problem. I'll put this money to good use.
GAMBLER: Even better.
BAUERMANN: And how much is it, 50[thousand]?
GAMBLER: Just give me the details. That's it, 50K.
On the matchday, the two chatted again. At that time, the gambler suspected that something was amiss because the odds of defender Bauermann being cautioned had dropped from 5.00 to 2.50.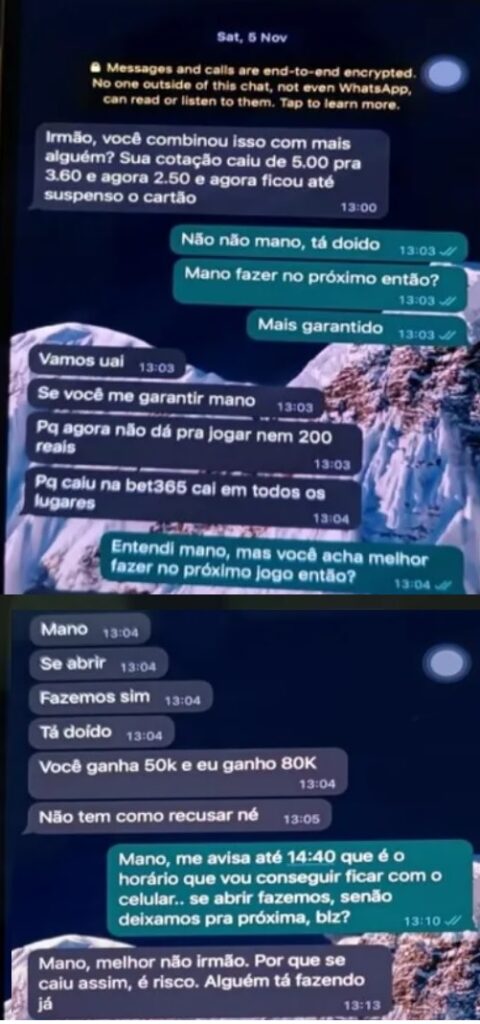 GAMBLER: Brother, did you collude with someone else? Your odds dropped from 5.00 to 3.60 and now to 2.50, and now the card has even been suspended.
BAUERMANN: No way, man, are you crazy? Let's do it in the next [game], then? It's more secure.
GAMBLER: Let's do it. If you guarantee it, man. Because now I can't even bet 200 reais. The odds have dropped on Bet365 and everywhere else.
BAUERMANN: I get it, man, but do you think it's better to do it in the next game, then?
GAMBLER: Man, if it opens up, we'll do it. You win 50K and I win 80K. Can't refuse.
BAUERMANN: Man, let me know by 2:40 pm because that's when I can have my phone. If it opens up, we'll do it. If not, we'll leave it for the next one, okay?
GAMBLER: Man, it's better not to, brother. Because if the odds dropped like this, it's a risk. Someone else is already doing it.
In another message exchange uncovered by GE with a different gambler, Bauermann is questioned by the bettor who apparently sent R$ 50,000 (USD $10,000) in advance to Bauermann to commit infractions that would lead him to get a red card during the game. On this occasion, Bauermann received a red card after the game had ended, which did not count for the bet the gambler had made.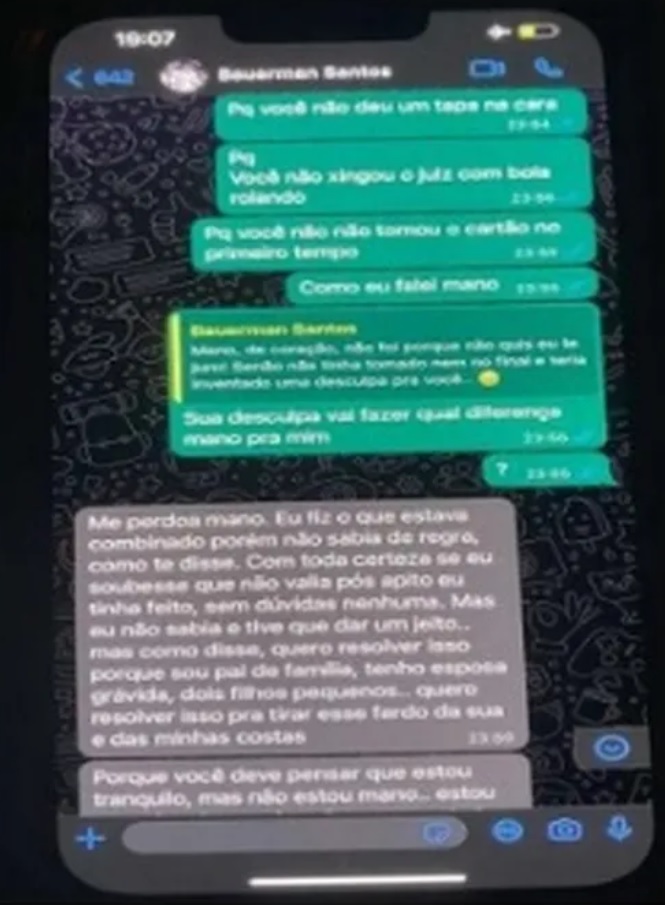 GAMBLER: Why didn't you slap him in the face? Why didn't you curse the referee? Why didn't you get a card in the first half like I told you, man?
BAUERMANN: I'm sorry, man. I did what we agreed on, but I didn't know the rule. I would definitely have done it if I knew it didn't count after the final whistle. But I want to resolve this because I'm a family man, I have a pregnant wife and two young children. I want to fix this. You may think I'm calm, but I'm not, man.
After the revelations, Santos decided to suspend Bauermann.
Other players involved in the scandal and are set for trial include:
Gabriel Tota, a midfielder for Ypiranga Futebol Clube
Paulo Miranda, a former defender for Esporte Clube Juventude
Igor Cariús, a left-back for Sport Recife
Victor Ramos, a defender for Associação Chapecoense de Futebol
Fernando Neto, a midfielder for São Bernardo
Matheus Gomes, a former goalkeeper for Club Sportivo Sergipe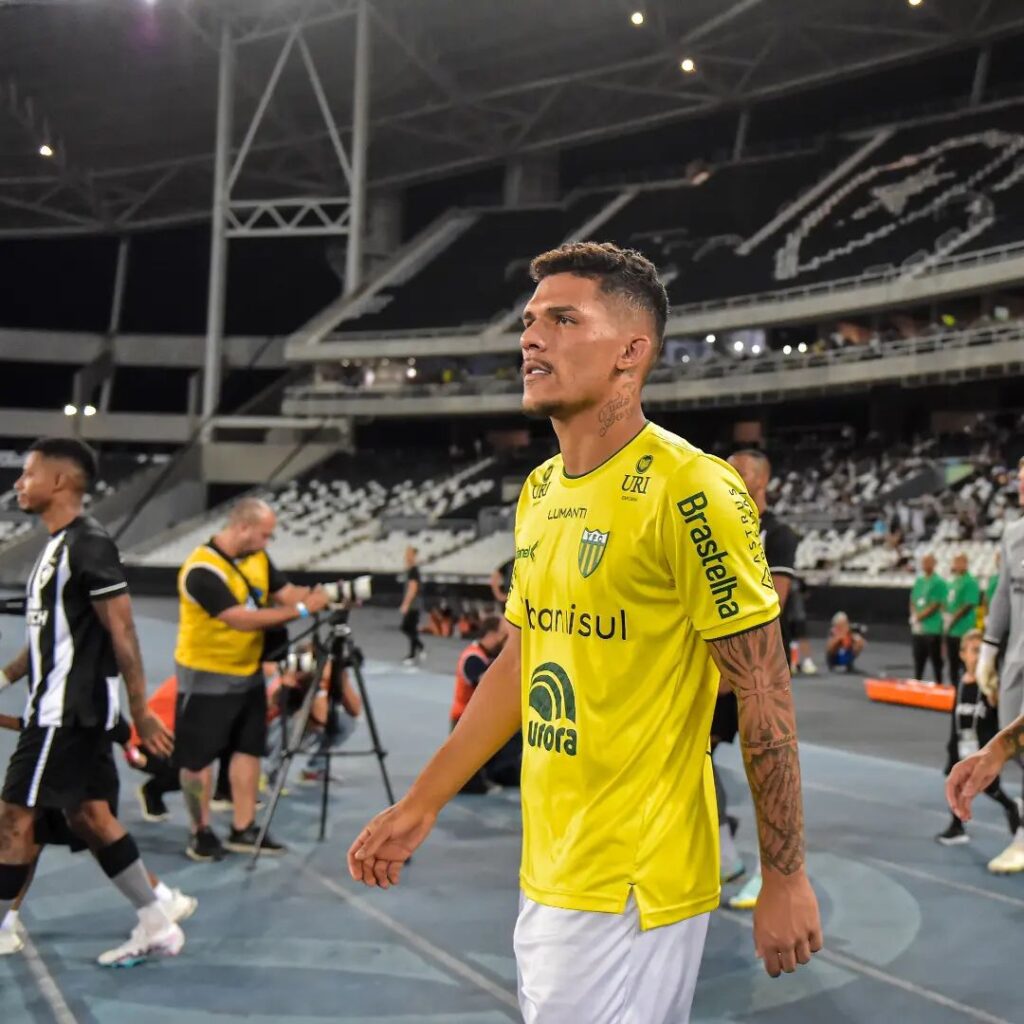 A total of 13 matches played between September 2022 and February 2023 are being investigated by prosecutors. They are investigating suspicions of irregularities in plays such as penalties and punishments with yellow or red cards. Gambler Bruno Lopez de Moura, who is already in jail, is the suspected ringleader of the gambling ring, according to the prosecutor's office.
In an official statement, the Brazilian Football Confederation said it will provide the necessary support for the investigations, but that matches will not be suspended.
"The CBF emphasizes that there is no possibility of the current competition being suspended. And we have been working together with FIFA and other international spheres for a standard model of investigation," the statement read.
Through social media, Brazil's Minister of Justice Flávio Dino said he has ordered the Federal Police to investigate the case.
"In the face of indications of manipulation of results in sports competitions, with interstate and even international repercussions, I am today ordering the opening of an Inquiry in the Federal Police for legally applicable investigations," Dino said on May 10.