President Jair Bolsonaro called on his supporters to clear roads following days of protests sparked by the right-wing politician's loss to former President Luiz Inácio Lula da Silva in the second round of Brazil's elections on October 30.
"I want to appeal to you: clear the roads. This is not, in my opinion, part of these legitimate demonstrations. We are not going to lose our legitimacy here. We have to respect the rights of other people who are moving, in addition to harming our economy," said Bolsonaro.
Truckers who support Bolsonaro have blocked numerous highways and even gathered in front of a military barracks, calling on the security forces to intervene to keep Bolsonaro in power.
Protests began almost immediately after it was announced that Lula had won the presidency. Tension mounted in the country as the ousted president took over 40 hours to address the results of the elections, saying finally on November 1 that he would "continue to follow all the commandments of [Brazil's] constitution."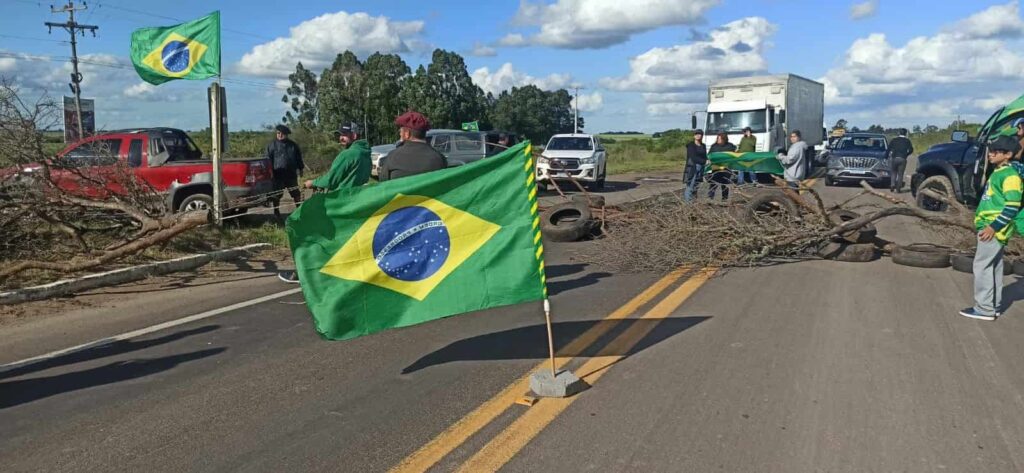 Bolsonaro supporters took to the streets to blockade highways, burning tires and building barricades to halt traffic on the country's largest thoroughfares.
Many carried posters with messages requesting military intervention in the elections, claiming that there had been fraud and that Bolsonaro was the real winner.
The Federal Highway Police (PRF), the body responsible for the safety of federal roads, was accused of failing to act to clear the highways of protesters. The Supreme Court ordered the immediate clearing of the roads, under penalty of fines and even imprisonment of the director general of the PRF, Silvinei Vasques, who could be investigated and prosecuted for failing to break up the truckers' blockade.
The anti-democratic protests impacted the population. For example, trucks with fuel and food couldn't reach their destinations, inputs for the production of flu vaccines weren't reaching the laboratories, children with cancer and a woman in labor struggled to get to hospitals.
On Tuesday, soccer fans from the clubs Atlético Mineiro and Corinthians, who were traveling by bus to see their teams play for the Brazilian Championship, faced off against Bolsonaro's supporters who had blocked the roads near São Paulo and Rio de Janeiro. The soccer fans were able to dismantle roadblocks and continue on their way.