São Paulo, Brazil – American pop star Lana Del Rey chose Brazil as the location to end her four-year break from the stage. Her long-awaited return happened during the "Music Is The Answer" (MITA) festival, held on May 27 and 28 in Rio de Janeiro and June 3 and 4 in São Paulo.
The headliner of the event, Lana closed the first night of concerts in Rio de Janeiro on May 27 and performed again for the Brazilian audience on the night of June 3 in São Paulo.
With her unmistakable melancholic style, she blended acclaimed tracks like "Blue Jeans," "Summertime Sadness," and "Cinnamon Girl" with songs from her latest three albums, including "Candy Necklace," "Arcadia," and "Did You Know That There's a Tunnel Under Ocean Blvd," a single released two months ago.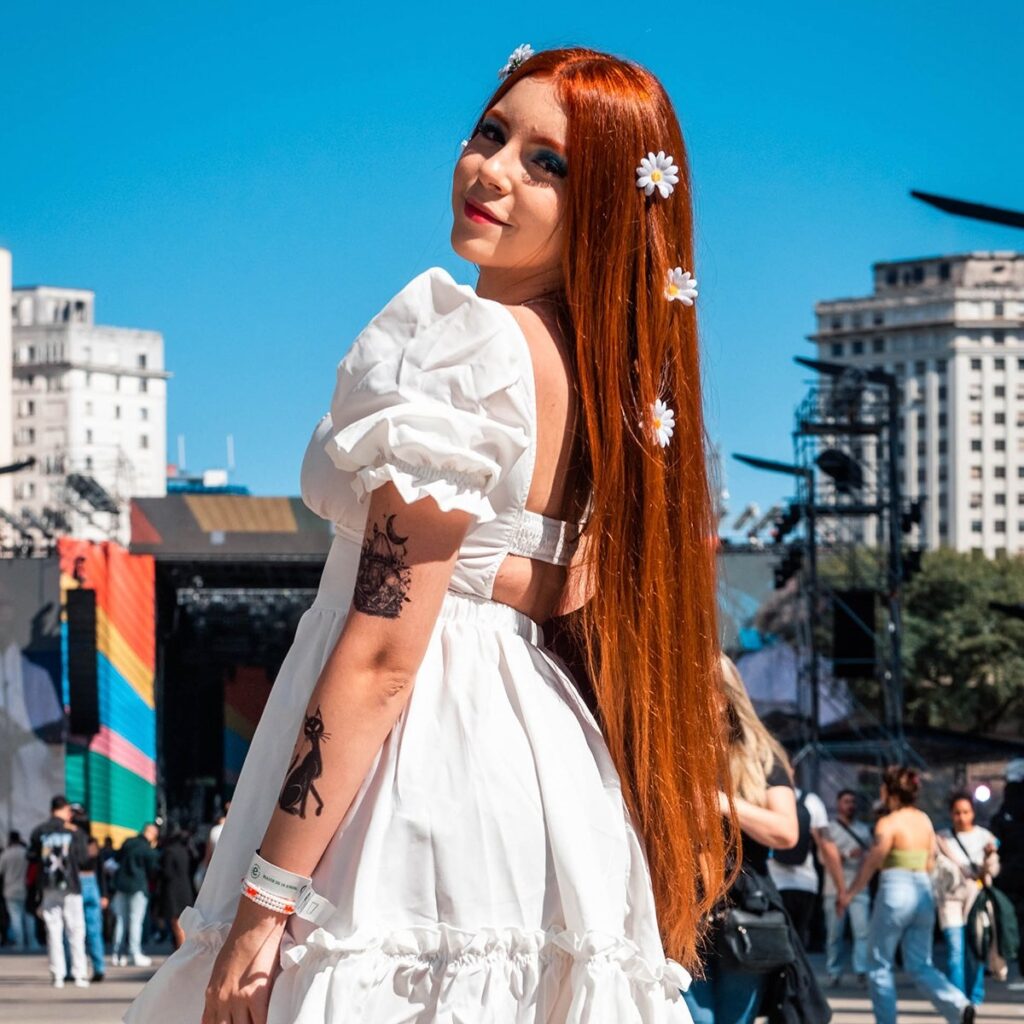 Between her first performance in Rio and second in São Paulo, the pop star took a week's break to enjoy Brazil, a country she had already visited twice before. In 2013, she passed through Rio de Janeiro, São Paulo, and Belo Horizonte. In 2018, Lana returned to São Paulo and performed the best show of that year's edition of the Lollapalooza Festival, as judged by the public.
This time, the singer-songwriter's stay in Brazil was longer, allowing her to make the most of her time here. In Rio de Janeiro, for example, Lana Del Rey did not miss the chance to experience a tourist day, including sunbathing on the famous Ipanema beach and visiting the Christ the Redeemer statue on Corcovado Mountain. Upon leaving the site, she also stopped by the chapel of Our Lady of Aparecida, located inside the Christ statue's pedestal, to receive prayer from Father João Damasceno.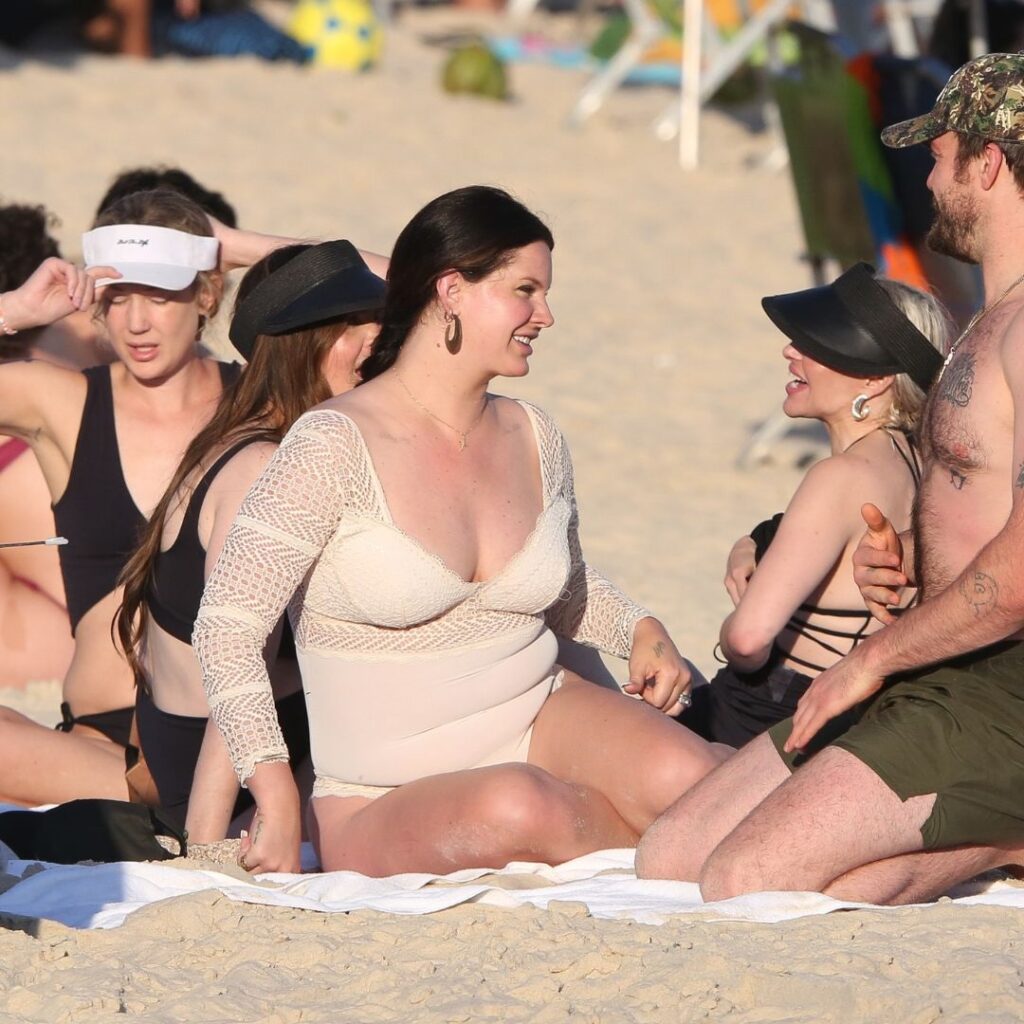 From Rio de Janeiro, the singer flew to the state of Amazonas in northern Brazil, where she immersed herself in Indigenous culture. On the outskirts of the city of Manaus, Lana Del Rey visited the Tatuyo people's community, along the banks of the Negro River. Her visit was documented by the village members themselves. Maíra Gomes, a young Indigenous woman known as Cunhaporanga, posted photos and videos of the famous visitor on her social media, where she shares her daily life with almost 7 million followers.
Friendly and approachable, Lana Del Rey posed for photos with the indigenous community members and even participated in a traditional Tatuyo dance ritual.
The Tatuyo community welcomes tourists in a practice known as ethnotourism. They offer different itineraries that include immersing visitors in the traditions, customs, and ancestral knowledge of their people through storytelling, dance and ritual performances, body painting, and the creation of crafts representing beliefs and ethnicities.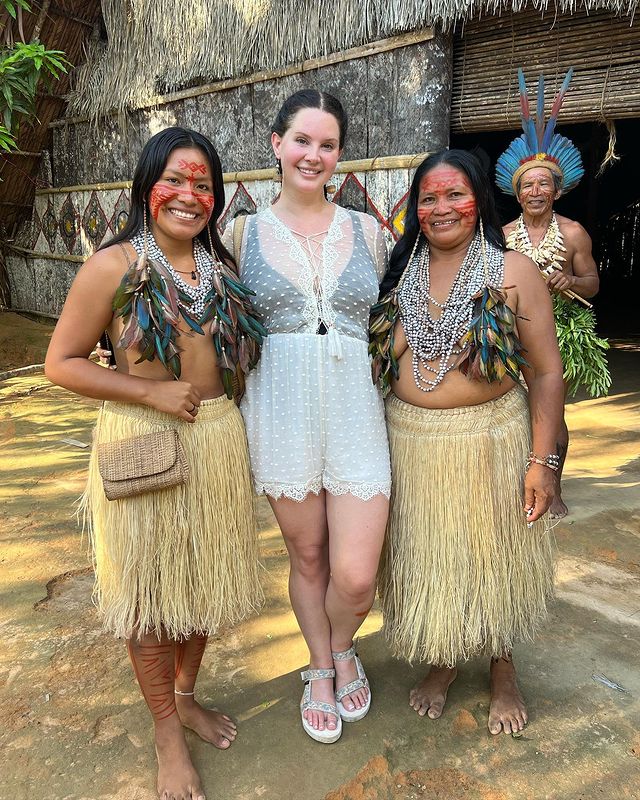 Elizabeth Woolridge Grant, known by her stage name Lana Del Rey, was born in Manhattan, New York on June 21, 1985. She began her career singing in clubs and bars as a teenager. In 2011, she burst onto the world stage with the release of the single "Video Games."
Throughout her career, Lana Del Rey has sold over 19 million records and has been nominated for six Grammy Awards, although she has never won it.
Lana Del Rey's visit to Brazil was also surrounded by controversy. One of her team members, drum technician Will Whitney, claimed to have had his cell phone stolen in Rio de Janeiro on May 28 and posted a message on his Instagram insulting and using offensive language against Brazilians.
"I just had my cell phone stolen from my hands by a piece of shit on a motorcycle. Fuck this entire country. They don't deserve live music. Can't wait to go back home," Whitney wrote.
However, the situation turned against him as he ended up being accused of xenophobia and had to give a statement to the police regarding his remarks.
At the police station, Whitney apologized. He said he was sorry and that he did not intend to offend Brazilians.
Lana Del Rey's younger brother, Charlie Grant, however, was more friendly towards Brazilians. On his social media, he expressed his love for Brazil, shared moments from the trip alongside his sister, and mentioned his desire to live in the country.