The government of President Jair Bolsonaro this week rolled out a boost to its social welfare program, Auxílio Brasil, less than two months ahead of the country's presidential elections.

The increased benefits program is expected to help 20.2 million Brazilians struggling economically, but critics view the move as an attempt by Mr. Bolsonaro to attract the voter base of his opponent, Luiz Inácio Lula da Silva.
Brazilians have been lining up outside Caixa Econômica Federal, the country's largest public bank, and affiliated lottery locations, to collect a monthly benefit payment of R $600 (USD $116). This program serves families in extreme poverty – those with a monthly income between R $105 (USD $20) and R $210 (USD $41).
The payments scheme will last through December, and from January onwards, the benefits will reportedly be returned to their pre-August value of R $400 (USD $78) each month.

Brazilians can also access benefits payments via a smartphone app provided by Caixa Econômica Federal which also allows them to make transfers and pay bills.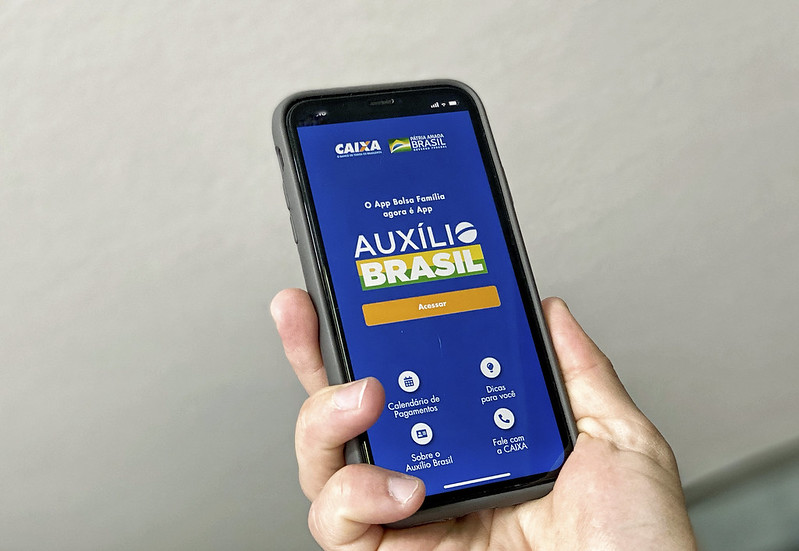 In addition to Auxílio Brasil, the federal government opened its coffers to distribute income to other sectors of society, such as truck drivers and taxi drivers. These measures were adopted to compensate for the increases in fuel prices, motivated by external factors such as the rise in the price of oil and the war in Ukraine.
Truck drivers are being awarded monthly instalments of R $1,000 (USD $195) until December. Taxi drivers will receive around R $500 (USD $97).
The role of social benefits in the political arena
Many see the increase in social benefits as a political play to help Mr. Bolsonaro capture Mr. Lula da Silva's political base. Mr. Lula da Silva currently leads President Bolsanaro 47% to 29% in the most recent poll from Datafolha Institute.
In fact, the program is basically a rebranding of Mr. Lula da Silva's own Bolsa Família program which he rolled out when he took office as the President in 2003. Mr. Bolsonaro officially changed the name of the Bolsa Família program to Auxílio Brasil last November and all the beneficiaries of Mr. Bolsonaro's program were previous beneficiaries of Bolsa Família, making data migration to the new platform almost automatic.
"To win, Bolsonaro needs to reduce his rejection, which remains at high levels, and advance on an electorate that today is with Lula, which remains in the lead of the electoral dispute with a consolidated percentage in national polls." Mr. Gustavo Uribe, political analyst at CNN Brasil.
For CNN Brasil political analyst, Gustavo Uribe, the boost given in Auxílio Brasil by president Bolsonaro, has the potential to increase his popularity and improve his image especially among the poorest. Speaking to Brazil Reports, Mr. Uribe said that this initiative has already brought positive results to the president.
"Polls already show that the increase in Auxílio Brasil boosted President Jair Bolsonaro's voting intention in the electorate who previously did not identify with him. He is rising in the two largest electoral colleges in the country, São Paulo and Minas Gerais, and in the electorate most identified with the left-wing interior also: those who earn up to two minimum wages and those who have only elementary education."
Mr. Uribe believes, however, that in order to defeat former President Lula in these elections, Mr. Bolsonaro needs to reduce his margin of rejection and perhaps the Auxílio Brasil program wouldn't be enough to achieve this.
"To win, Bolsonaro needs to reduce his rejection, which remains at high levels, and advance on an electorate that today is with Lula, which remains in the lead of the electoral dispute with a consolidated percentage in national polls."