A Brazilian politician and ally of President Jair Bolsonaro was arrested after firing a rifle and throwing grenades at police officers who came to his house to arrest him. No one died in the incident and the president has tried to distance himself from the politician. 
On Sunday, a former deputy from Brazil's Chamber of Deputies, Roberto Jefferson, shot more than 20 rounds and threw two grenades at four police officers who were executing an arrest warrant at his home in Rio de Janeiro. The former deputy barricaded himself in the home and after eight hours of negotiations, he surrendered to authorities.
A police chief and a female officer were reportedly injured in the attack but are expected to survive.
At the time of the incident, Jefferson, 69, a loyal supporter of Bolsonaro, was on house arrest for what the Federal Supreme Court deemed attacks on Brazilian democracy.
He was first arrested in August 2021 for videos and posts on social media in which he attacked and threatened public officials, but because of his age and health issues, Jefferson was allowed to serve house arrest.
Conditions for his house arrest, however, stipulated that the former deputy could not use social media or share misinformation on his accounts, and he wasn't allowed to threaten the judges of the Supreme Court.
According to the courts, he violated this the day before the police raid when he released a video in which he called Supreme Court Justice Carmen Lúcia, 68, a "prostitute" and a "witch" after disagreeing with one of her decisions.
Backlash across Brazil
The shooting angered many Brazilians. Associations linked to the Federal Police released notes against Jefferson's attack. Senators also criticized the episode, and many Brazilians complained on social media.
President Bolsonaro has since tried to distance himself from the former deputy, releasing a video on social media in which he called Jefferson a "criminal" and criticized the attack on the police officers.
Despite the president's claims that they didn't exist, photos of Jefferson and the president have been circulating online, including one of the two politicians attending an official meeting at Palácio do Planalto, the president's official workplace, in 2021 which was shared by local press.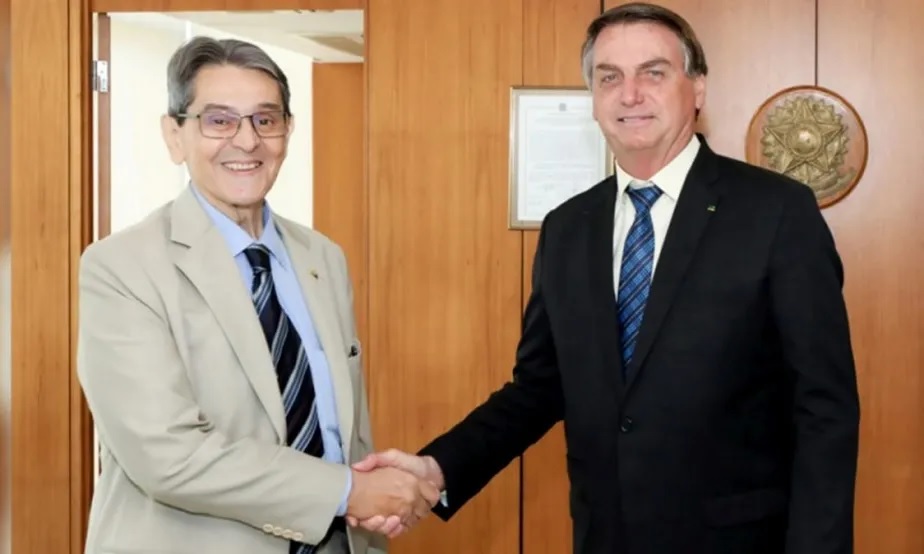 Jefferson and Bolsonaro have been colleagues for quite some time; in 2020, Jefferson even called Bolsonaro a "personal friend."
Both men served in the Chamber of Deputies together, and were members of the Brazilian Labour Party (PTB) when Bolsonaro belonged to the party from 2003 to 2005.
Jefferson, whose grandfather formed the PTB in the 1940s, served as the party's leader from 1983 until 2005, when he lost his mandate after disclosing a cash for votes scheme in which the government of then-president Luiz Inácio Lula da Silva reportedly paid deputies for their support of the government. The case became known as "Mensalão" and was one of the biggest scandals in Lula's administration.
After the attack, Jefferson was charged with four counts of attempted murder, if convicted he could serve more than 20 years in prison. He remains in police custody.